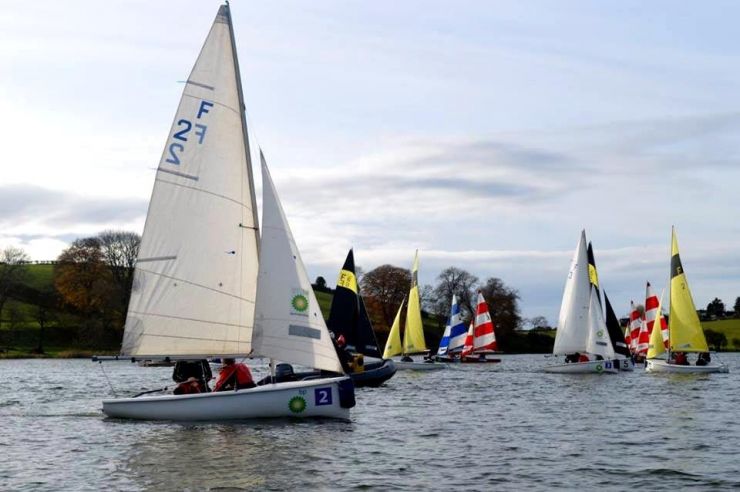 The first Scottish Team Racing League weekend took place on Bardowie Loch on 11 & 12 November (this is the first of the Scottish 'qualifiers' for the BUCS Team Racing Championship 2017-18). 23 teams from across Scotland travelled to Glasgow to start the Scottish Team Racing calendar. Teams included Aberdeen, Dundee, St. Andrews, Edinburgh, Glasgow, Strathclyde, University of the Highlands and Islands and two 'dream' teams, consisting of sailors from universities such as Edinburgh Napier who don't have their own team, but are still able to compete.
Follow the League weekends and all Scottish sailing on SSS Facebook page.
You will find Sophie Wilbraham's photo gallery there.