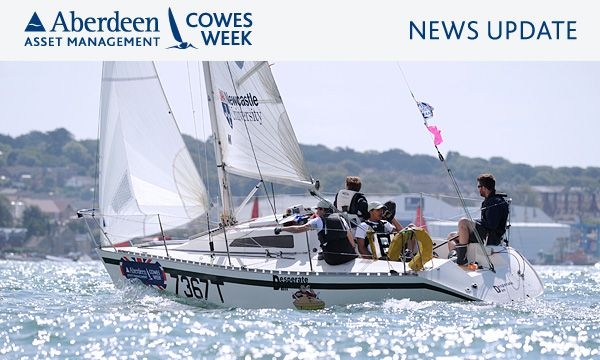 If you're under 25 (and still will be on Saturday 10 August), and the friends you race with are too, you have the chance to race at Aberdeen Asset Management Cowes Week 2013 with the costs of your entry covered by Aberdeen.
As title sponsor of the event, Aberdeen have introduced a youth sailing initiative and this year 15 crews will have the chance of having their entry fee fully funded by Aberdeen.
The first 15 crews to enter the event and confirm their full crew of under 25 year olds will have their entry fees covered by Aberdeen, as well as receiving team sailing kit and having the chance to compete for the stunning Under 25 Trophy. The scheme operates on the strict basis of the first fifteen eligible entries received, so don't delay!!
If you miss out on this offer, you can take part in Aberdeen Asset Management Cowes Week from as little as £20* per person per day (based on a 4‐person dayboat racing on all eight days of the regatta)?
*This price has been calculated using the early‐bird entry fee, early‐bird berthing fee at Whitegates, and campsite charges at Waverley Park in East Cowes (with your own tent). The early‐bird period ends at midnight on Monday 27 May.