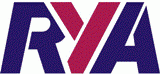 The RYA and UKSA have announced their commitment to extend the British Keelboat Academy partnership beyond 2010 as applications open for 2011's squad selection trials which will take place in September.
The Academy was set up in October last year for 18-24 year-olds offering budding young keelboat racers the opportunity to further their skills, experience and knowledge of the sport, fast-tracking their development and progression towards racing at the highest level.
Since it's conception, the forty sailors picked for the programme's first two squads have benefitted from expert coaching and guidance, both on and off the water addressing all aspects of running a successful keelboat campaign.
I
n taking the BKA programme forward, the partners plan to build on the success of the programme's inaugural year critiquing it's activities and fine tuning them in some areas.
John Derbyshire explains: "We're really pleased to be confirming the continuation of the BKA into 2011. The season has gone well for the academy so far and we have received some positive and constructive feedback from the sailors and other industry professionals which gives us a good base to work from going forward.
"To further maximise the BKA's objectives of widening access to the sport, smoothing the progression from grass roots to top level campaigning as well as offering the best training and grounding possible for our sailors; we have evaluated our activities and identified some areas we think we can build on for next seasons sailors."
High on the agenda is addressing the progression through the academy and the jump from J80 sailing up into bigger boat racing on the TP52 JMII.
UKSA Operations Director, Ben Willows comments: "Making as smooth a pathway as possible through the academy is really important in preparing the sailors for whichever direction they want to take their sailing. The step from J80 to TP52 is pretty large so we are exploring how we can make this more progressive."
And with a number of academy sailors receiving invitations to race and train with high profile boat owners such as Commodores Cup veteran David Aisher this season; further developing relationships with boat owners and professional teams remains at the forefront of the BKA's future plans.
Working more closely with local clubs and centres to bolster regional keelboat race training at grass roots level is also on the agenda. This should provide a good source of talented young sailors for the BKA as well as providing a wider range of young sailors with the opportunity to develop their keelboat racing skills.
Online applications for 2011 BKA squads are now open with selection trials scheduled for 11-12th and 25-26th of September.
Applications close at 5pm on Wednesday 18th August. To apply visit http://www.rya.org.uk/programmes/bka/Pages/SquadApplications.aspx
"We're really excited to be putting plans together to offer academy sailors an even more effective programme for 2011. We're looking for potential talent, the right attributes and a passion for the sport – experience is not necessarily required. Interested sailors shouldget their applications in early to avoid disappointment,"
BKA Head Coach Luke McCarthy added.
Although the BKA already have a fantastically generous group of sponsors and supporters, it is actively looking for additional funding to help support the programme. Opportunities exist for corporate sponsorship at a range of levels as well as in-kind partners.
BKA's partners include B&G, Wild Graphics, Hamble Yacht Services, Harken, Henri Lloyd, North Sails, Ocean Safety, Premium Liferafts and RORC. For more information about the Academy and how you can help with fundraising visit www.britishkeelboatacademy.org.
You can follow the latest news from the BKA on Facebook (British Keelboat Academy) and Twitter (@tweetBKA).