Last weekend saw the first ever Bath Robe team racing event on the waters of Chew Valley Lake. Two teams from the host club, University of Bath Sailing Club, took to the water as part of the 18 team fleet. Whilst most competitors were students from the south west, there was also representation from non-university teams, and students from as far away as East Anglia.
Most teams attended a social in Bath on the Friday night which saw numerous karaoke performances as a warm up to the big event on Saturday morning. Moderately high winds greeted the sailors at Chew who enjoyed a complimentary snacks, attended a briefing and launched the boats – all to a backing track supplied by a Red Bull DJ.
Despite an increasing in wind resulting in a few capsizes and the need to change the three flights of fireflies to cutdown sails, the sailors completed 75 races of the round robin on day one. The race course was positioned just in front of the club house and the high winds made for exciting spectating.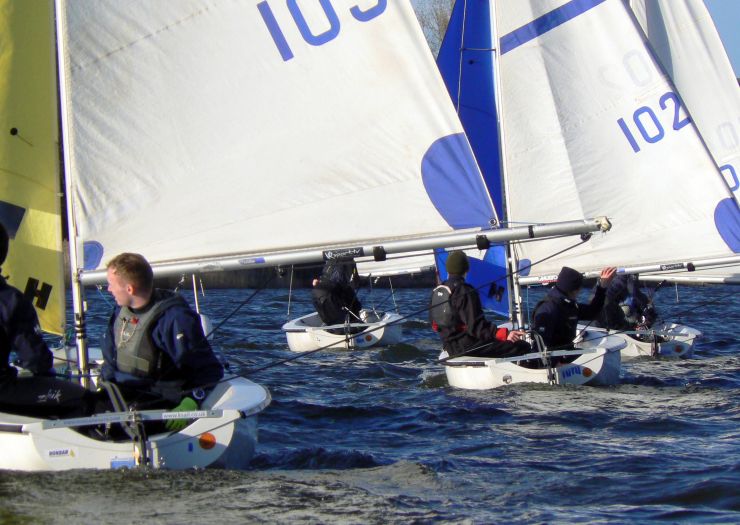 Following another extremely enjoyable social on the Saturday night, the sailors arrived to rigged boats and another day of the Red Bull DJ at Chew. The weather was champagne. The 12-15 knot winds and gorgeous sunshine tempted most of the sailors to lounge on the grass in front of the club house between races. From this vantage point the sailors had the perfect spot from which to watch their rival teams competing. A running commentary over the speakers kept all competitors engaged in the racing throughout the day.
The teams were split into gold, silver and bronze fleets, providing close and incredibly competitive racing across the board. This proved ample entertainment for those competing and watching whilst the members of Chew spectated the unfolding events after their Sunday racing.
After the completion of the full round robins of each fleet, the top three teams of gold fleet were fast tracked to the semi-finals, whilst the fourth ranked team faced a playoff with the winner of silver fleet to decide the final spot in the semis. Exeter Yellow claimed this final spot by beating the alumni team of Imperial Castaways.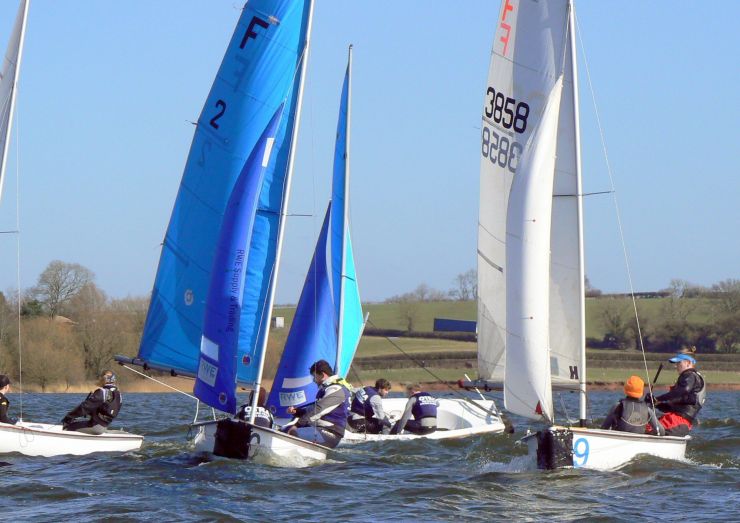 The semi finals were followed by a first-to-two petit final between Rutland and Exeter Yellow – which saw Rutland emerge victorious. The final between Bristol Black and UEA Yellow featured an early win for each team before Bristol found their stride and won with a 3-1 victory in front of a large spectator fleet on the balconies of the club house.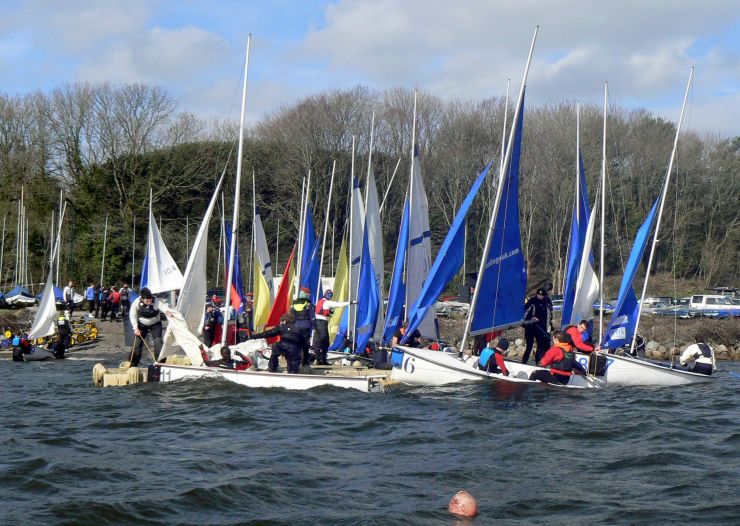 Bath would like to thank all who came to the event. Special appreciation goes to Martin Smethers for running such excellent racing and the whole organisation team.
Following the success of the Bath Robe (a name which transcended the event into becoming a borderline dress code for many during the weekend), UBSC are planning returning with the Robe as an annual competition. Hopefully this will only continue to build on the good foundations established this weekend. See you next year for round two…
Words: Alex Whitfield
Images: Athénaïs Mangin
The final results were:
| | | | |
| --- | --- | --- | --- |
| | Gold | Silver | Bronze |
| 1 | Bristol Black | Imperial Castaways | Bath Bubbles |
| 2 | UEA Yellow | Imperial Red | Plymouth White |
| 3 | Rutland Raiders | Cardiff Chilli Flakes | Swansea Green |
| 4 | Exeter Yellow | UWE Post Modern Grey | Bath Ducklings |
| 5 | Exeter Red | SUSS (Among Us) | Plymouth Blue |
| 6 | Bristol White | | Cardiff Blue |
| 7 | OTRA | | |