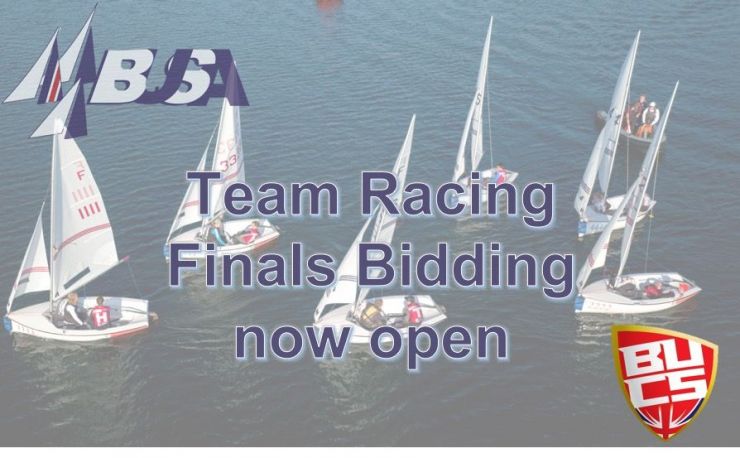 A total of 28 teams will compete within the BUSA Team Racing Final Championships on 13th to 15th April 2020. Your Club has the opportunity to host this iconic BUSA event.
Sailing Clubs are invited to make proposals to provide the Championship. Proposals should reach the BUSA Team Racing Officer no later than 23:59 hours on Thursday 31st October 2019. The BUSA Committee will aim to be able to invite the successful proposer by mid-November. If you would like any advice, or have queries, please speak to your area rep or contact Nicole Ames.
The application form can be found here.