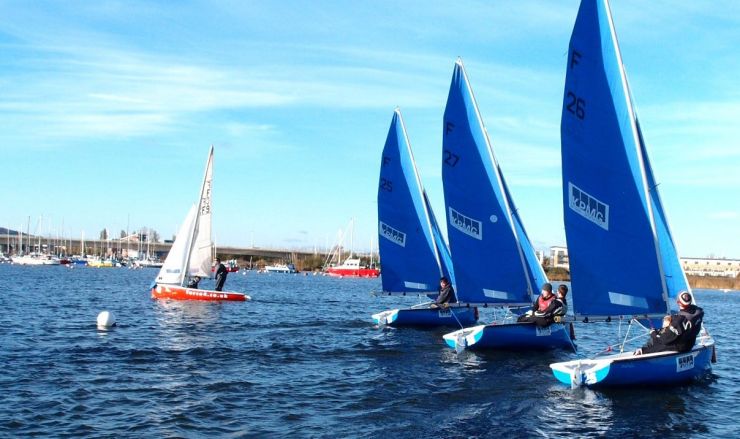 Teams from Bath, Birmingham (2), Bristol (3), Edinburgh , Exeter (3), FXU (Falmouth), Plymouth (3), Plymouth Old Boys, Portsmouth (2), Southampton and Swansea , including a novice team from Cardiff itself, converged on Cardiff Bay for the annual Welsh Dragon from 22 to 24 November, 2013. 63 races were achieved in good conditions on Saturday, but, after 21 races on Sunday, the lack of wind resulted in an abrupt close at lunchtime.
Based on the races completed (Bristol 1 and Edinburgh having won all their races on Saturday, Bristol 1 were declared the winners, with Edinburgh 2nd and Plymouth Old Boys 3rd.
See Tom Johnson, Cardiff USCs PR and Events Secretary's Event Report, including photographs from Emily Wiltshire.
Also the Cardiff University student newspaper: Gair Rhydd – Monday, 2 December, 2013 (p31).
BUSA Calendar Event Page.