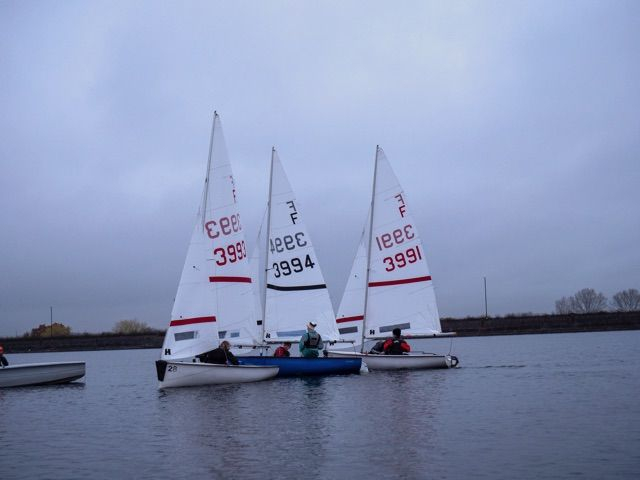 On the weekend of the 15th-17th November, 21 teams descended on Selly Oak for the University of Birmingham's newly rechristened team racing event, The Brummy Boom. The weekend started out with registration and drinks in Selly's finest bars followed by a night out at Pryzm.
Saturday morning dawned to reveal a mild but incredibly still Bartley reservoir. Despite the delay waiting for the wind to fill in, the teams were in good spirits, with many appreciating a chance to get a bit of rest at the club before racing got underway. At 12:30 the wind had picked up enough for the round robin to get started, sailors enjoyed an afternoon of competitive racing. We completed 27 races and teams returned to their host houses to prepare for the much-anticipated Saturday night social.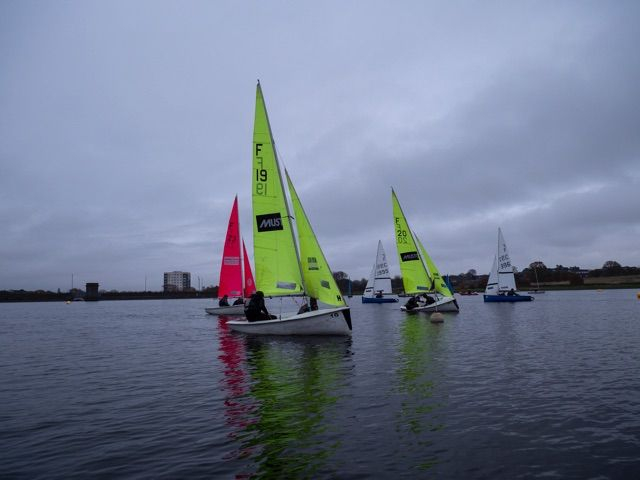 In honour of The Brummy Boom's new name, teams were asked to dress as their own university's event name. Dressed in some imaginative interpretations, nearly 200 sailors filled three curry houses before attending the infamous Fab N' Fresh at the University of Birmingham's student union, where dancing continued late into the night.
On Sunday morning sailors returned for another day of racing, this time with much better wind. Racing continued until race 63 before moving into semi-finals. Nottingham Green raced York Black, and OTRA raced Wildwind's staff in a series of very close races. With the event concluding with a fiercely fought final between OTRA and Nottingham Green with OTRA securing a well-deserved win.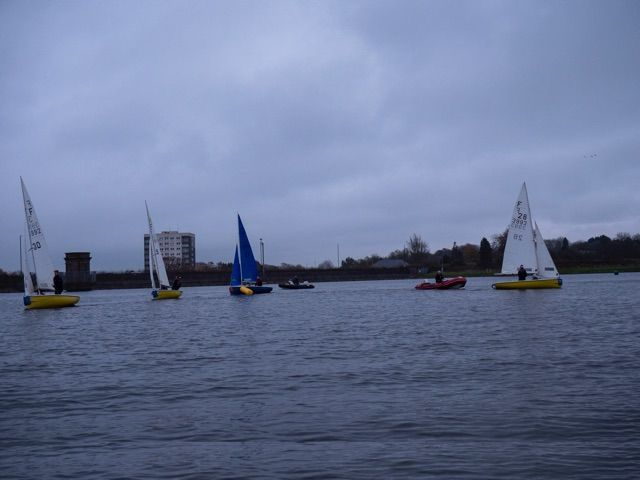 University of Birmingham Sailing Club would like to thank all the teams who attended, as well as the umpires and helpers for making the event such a success. We would also like to thank kSail for helping with the preparation of the race schedule and results forms. We hope to see you all again next year and at our June event, the Old Joe!
Photos by Alex Howe
Article by Niamh Keohane