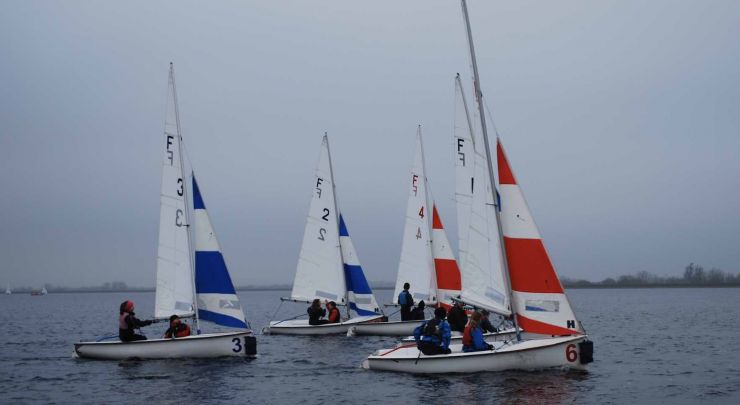 This year's Badger was just as good as the last, with 7 teams out on the water it has been a fantastic weekend full of sailing.

The weather on Saturday was excellent and we managed to fit up to 26 races. Through to Sunday, we managed 16 more races before the wind picked up and we had to stop sailing. The competitors and RO's all had a wonderful time during our 42-race event with some excellent team racing skills on display.
Brunel commodore Dan Fox stated:
"There's been a lot of fantastic sailing this weekend and it's great to see everyone having such a nice time."
I would like to say congratulations to Reading, Datchet Water Sailing Club, and Brunel's own alumni for placing first, second, and third respectively. A massive thank you goes our Race officers; Charles Hall-Thompson and Philip Warwick for keeping the weekend running smoothly despite the cold weather and to our Umpires Richard Stanley and Oliver DiBartolo for their tremendous effort over the weekend, everyone did an amazing job.
Datchet Water Sailing Club is an RYA OnBoard Centre, an RYA Training Centre, and a British Youth Sailing recognised club.
Photos credit Phoebe Jones