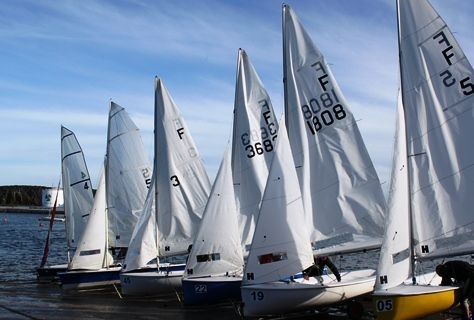 BUCS Fleet Racing Championships 2011: Bristol win team prize!
Full results available below and full report to come tomorrow.
FULL RESULTS
Handicap results
Firefly results
RS Fleet results
Laser results
The first university sailing championships of the kicked off yesterday (5/6th November, 2011) at the Mount Batten Centre, Plymouth. Will Plymouth dominate at their home venue? Or will Exeter win the Team Trophy for a third year in a row!
This event is not only about individual performances, but also the overall team performance. Vital BUCS Sport points are awarded to the top 4 boats in each fleet, and the top 8 teams overall!
The event comprises of four fleets, Laser Handicap, Firefly, General Handicap and RS Handicap* (* See Notices 1 & 2). The top three boats from each university are added together. The team with the lowest points, wins the Team Trophy and 20 BUCS points!
Pre Event Information
Final event info
NOR
NOR – Amendment 1
NOR – Amendment 2 – *NEW 26-10-11
Sailing Instructions