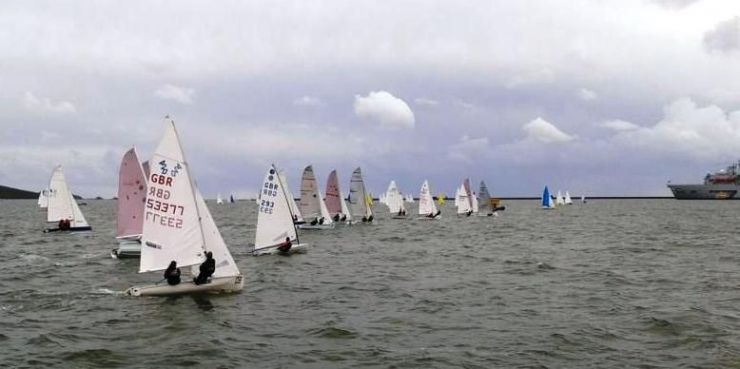 The first university sailing championships of the year kicked off yesterday, 3rd November 2012 at the Mount Batten Centre, Plymouth. Will Bristol retain the team title, or will Plymouth finally win on home waters?
On winning form in the Firefly Fleet was Craig Dibb and Ali Masters of Plymouth University with 2 firsts in the races, which also won them the Marine Institute 150 years with Plymouth University Trophy. The Laser Fleet is currently being lead by Lorenzo Chiavarini of Plymouth University with a 2nd and a 1st. 420 sailors, Sarah Alton and Harry Derbyshire from Cardiff University are currently leading the Slow handicap fleet after one race. 29er sailors Michael Matthews and Iain Millar of Loughborough University are also leading the Fast Handicap Fleet. Full results are on the events Facebook Page, along with all the latest information.
This event is not only about individual performances, but also the overall team performance. Vital BUCS Sport points are awarded to the top 4 boats in each fleet, and the top 8 teams overall!
The event comprises of four fleets, Laser Handicap, Firefly, Slow Handicap and Fast Handicap. 105 boats with 180 sailors are out battling in Plymouth Sound in perfect, but cold wind conditions. The top three boats from each university are added together. The team with the lowest points, wins the Team Trophy and 20 BUCS points!