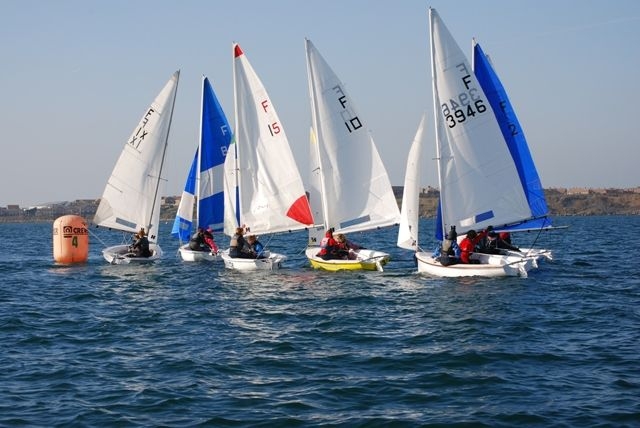 Date: 7th-8th November 2009
Venue: Quuen Mary Sailing Club, Staines
Entries:
Fleets: Laser 2, Laser, Firefly and Handicap. (No Cats or Keelboats.)
Please note that entries for the above competition close on Thursday 22nd October. ONLINE ENTRY ONLY VIA YOUR AU/SPORTS OFFICE. You will need to provide your AU/SPorts office with names, sail numbers, and Class/Fleet details.
Registration: Registration will take place between 07.30 ? 08.30 for Double handers and 08.30-09.30 for single handers on Saturday morning. All competitors must attend and produce their university registration / library / matriculation cards to prove their student status. NUS cards WILL NOT be accepted as proof of eligibility to compete.
BUSA Sailing Subscriptions: All clubs must be members of BUSA Sailing. Entries will not be accepted until Subs are paid. Subscriptions are due by the 1st November 2009.
DON'T FORGET: SAILING KIT AND YOUR BOUYANCY AID OR LIFEJACKET!!!!

NOR, medical and risk forms are on the Downloads page along with an accommodation list.
FULL ENTRY LIST BELOW.
Please can all Laser Fleet sailors confirm if they are sailing a Laser Standard or a Laser Radial by e-mailing Jessica.Beecher@rya.org.uk by the 4th November.
---
NOTE FROM THE SOCIAL ORGANISERS (This is nothing to do with BUCS)
Dear Fellow Sailing Clubs



Hello our names are Joe Snowdon from Brunel University Sailing Team and Neil Bishop from Surrey University Sailing Team and we would like to say how sorry we are that Weymouth has moved this year. As a small consolation and as Surrey and Brunel are the closest universities we would like to offer other sailing clubs the possibility of taking part in two socials we are going to organise, the first in Guildford and the second in West London.



The first night will be hosted by Surrey in the wonderful city of Guildford. With everyone travelling on the Friday there will be a bit of an informal drinking session in the union bar to start with from around 5, followed by a pub crawl and ending up back in the union with the theme for the union being Retro. Silly games and D.R.I.N.K.I.
N.G rules as normal with the sailing teams theme as cuddly animals (Cuddly mascots).

/>

The second night will be hosted by Brunel in the lovely West London, we shall start in the wonderful bars of Uxbridge and then move on to Harrow which has easy access to Uxbridge all times of the night and has a number of good cheap bars and clubs where we will have a fantastic time. We shall have a number of drinking rules and challenges though-out the night with some small challenges just to keep it interesting. There will also be fancy dress of crazy crazy hats. For this night.



If your team wish to take part in either of these two night please email numbers to, ling_feel@hotmail.com for the Guildford night or pr@brunelsailing.comfor the West London night. We shall also provide accommodation for all but first come first served basis on peoples floors (like team racing events).
Please email if you would like to take part



Brunel and Surrey sailing teams

/>