On the weekend of the 29th Feb/1st March, 15 teams descended on Chew Valley Lake Sailing Club from all across the country for the BUCS Team Racing Playoffs hosted by Bristol University.

Saturday morning brought some surprisingly good sailing conditions of 20-25knots, with Storm Jorge having a lighter touch on Chew than had been predicted by many forecasting sites. With a squall here and there bringing testing conditions including rain, hail, sleet and windy; to the delight of the Race Committee and Competitors alike 18 races were completed. Racing finished early as the wind picked up in the afternoon, giving teams time to go home, relax, re-cooperate and see the delights that Bristol had to offer.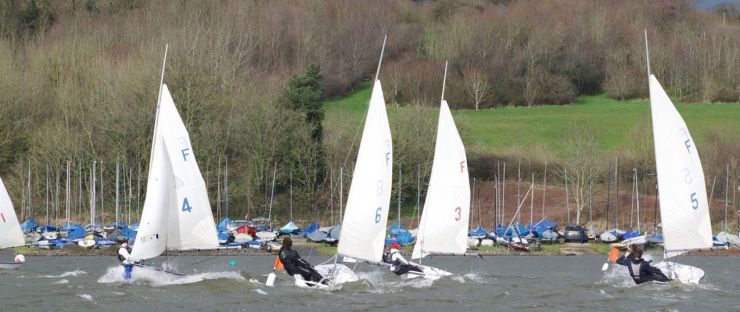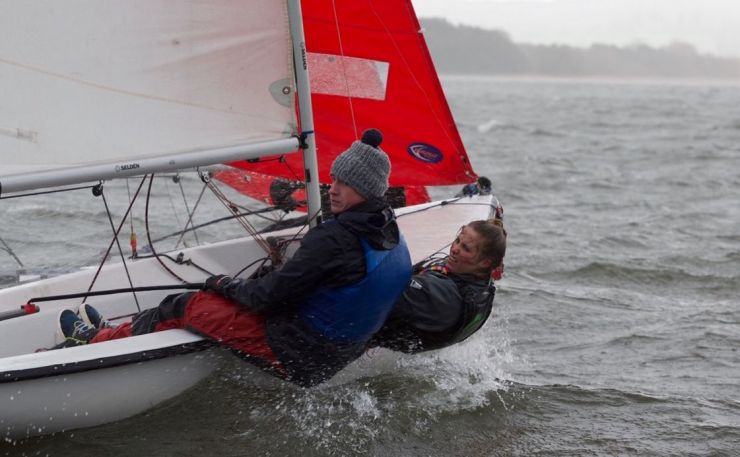 Sunday brought even more favourable wind conditions of 15-25knots, enabling the round robin series to continue with some spectacular close team racing and the emergence of old rivalries. Clever work by Martin the PRO and the umpire team led by Callum Bright meant that we completed the entire 105 races series; despite the weather not always playing ball. Bristol even managed to sail the final race at 4.45pm and one of their team made their flight at 5.45pm!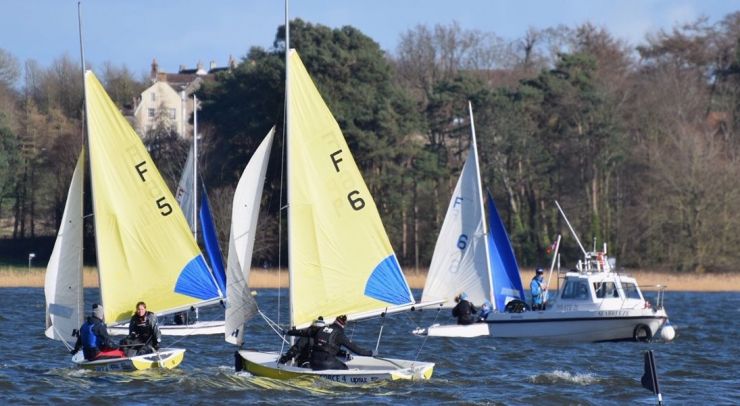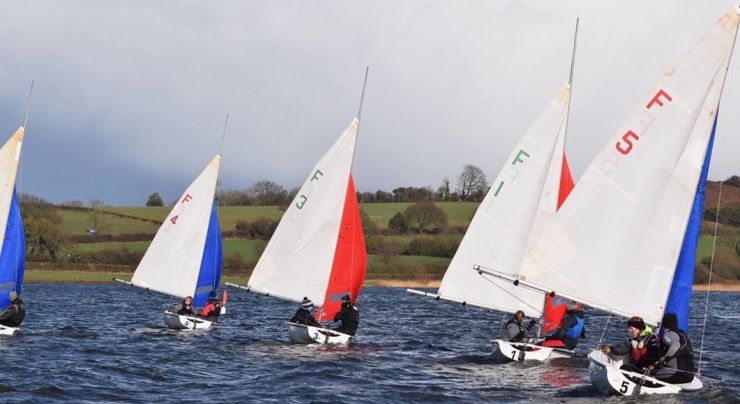 Hosts Bristol University would like to thank all the teams that attended; as well as the umpires and helpers for making the event such a success. We would also like to thank kSail for their continuous support in the run-up to the event with race scheduling, results and spare parts! Congratulations to all the teams that qualified and best of luck at Finals!!!
Full results from Playoffs are;
| | |
| --- | --- |
| 1 | Southampton Blue |
| 2 | Exeter Black |
| 3 | Bristol Black |
| 4 | Newcastle Red |
| 5 | Cardiff Red |
| 6 | Oxford 2 |
| 7 | Durham Black |
| 8 | Warwick Black |
| 9 | Nottingham Green |
| 10 | UEA Yellow |
| 11 | Lancaster |
| 12 | St. Andrews Blue |
| 13 | Portsmouth |
| 14 | Glasgow Yellow |
| 15 | Strathclyde Orange |
Photos from the event can be found on our Facebook Page