The Team Racing playoffs drew teams from all over the country to Derwent Reservoir, near Newcastle. Some from as far as the south coast. Racing got underway just before 10 on Saturday morning with a healthy breeze allowing the races to roll through at a good rate. The racing was close, there were 20 teams competing, but only 6 would progress to Finals, meaning that even small mistakes could be damming. Saturday's racing used almost all of the light and all of the dying breeze, meaning 120 races were completed. Overnight, a lot hanged in the balance with little to separate the leading teams.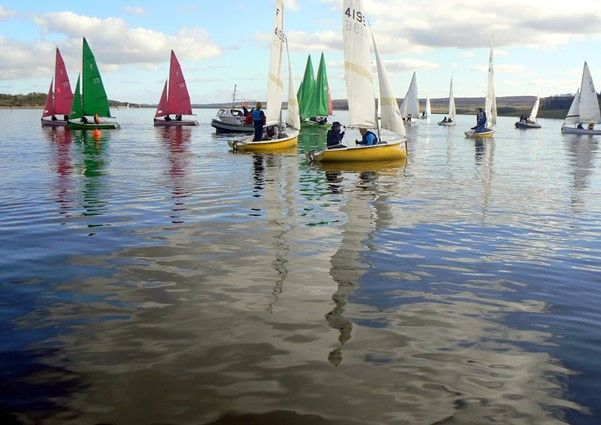 We were greeted by a mirror on the lake on Sunday morning; although with a more promising forecast, racing was away at about 09:30. The race committee did a good job of making the most of the fleeting wind that we did get. The light breeze meant that the execution of every single manoeuvre was crucial, and conserving momentum a real challenge. The breeze was deemed to be too little by 15:00 and sailing was called off after 177 races of the 192 scheduled. Imperial Blue managed to go the entire weekend without losing a race and Plymouth Pink only lost 3 of their 18 sailed. The other 4 teams making it to Finals were Bristol Black, Manchester Purple, Exeter Red and Bristol White, all with 4 losses.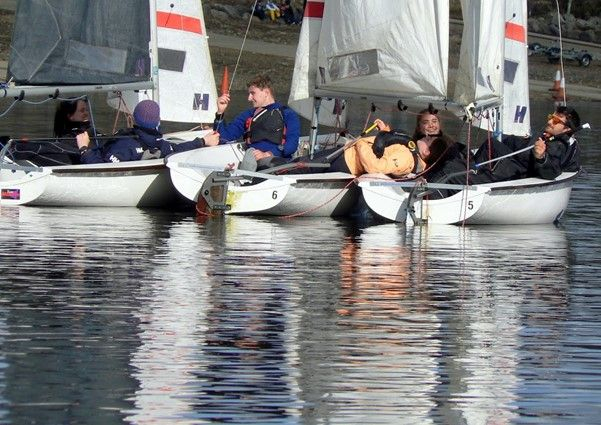 Many thanks to PRO Martin Smethers and the umpiring team of Nigel Vick, Mike Butterfield, Steve Watson, Iona Smith, William Wyatt, John Mclaren, Imogen Gibb and David Battye, some of whom traveling as far as the teams to come to Derwent. Also thank you to Newcastle University for hosting the event and to all their volunteers.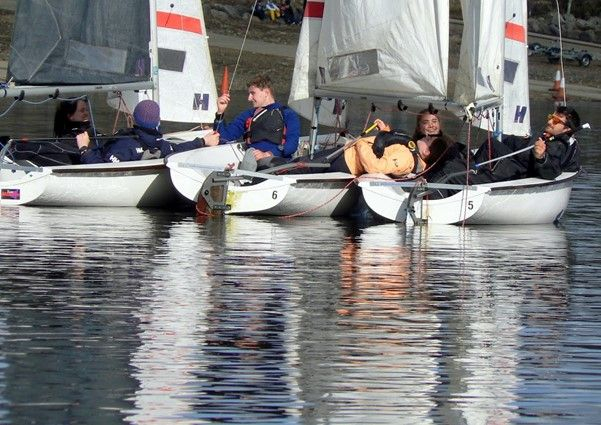 Photos taken by Nigel Vick click here