BUSA Yacht National's Review
This last week saw 15 teams head down to the Solent for the first BUSA Yacht Nationals since 2019, competing in Fairview Oceanis 37's out of Hamble.
A high wind forecast delayed racing on Monday resulting in a later start of 16:15 but allowed one race to be squeezed in, with a windward leeward course allowing an easier start to the week for the navigators. Southampton took the honours of the first win in what was the tightest finish of the regatta with 1st to 4th finishing within seconds of each other. Across the fleet it was good to see tight racing considering a number of teams had not sailed in the boats or as a crew before the event.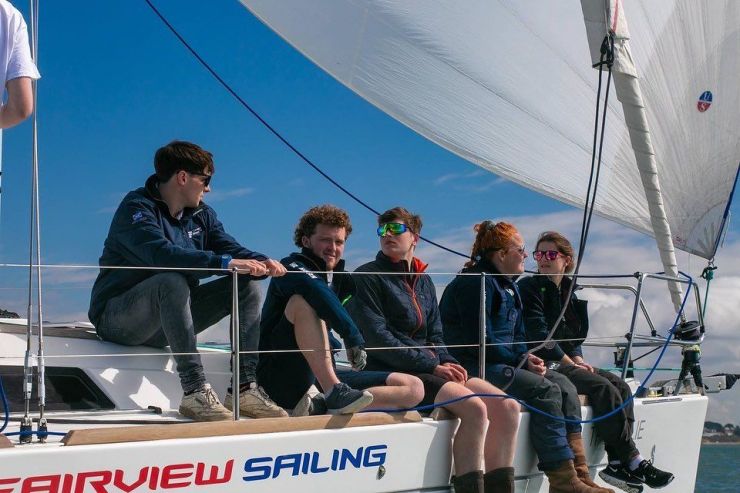 Day 2 provided much more favourable conditions and with a full sail plan allowed, it was also the first opportunity for many teams to fly the kite. A building breeze all day allowed all three scheduled races to be run with varying styles, kicking off with a windward leeward before building on the importance of navigation with 'round the cans' followed by a longer coastal race. Across the fleet there where huge learning opportunities with a larger emphasis on the tidal flows in the Solent, sail choices and identifying which yellow mark was next. Throughout the day Plymouth showed a strong hand, winning all the races including the all-important coastal (1.5x multiplier) but further back in the fleet points were kept tight as teams began to mesh and improve on results. Notable improvers included Exeter who after being 11th on the water on Monday quickly bounced up to podium spots. Once racing and its associated debrief concluded the teams spent the night at RORC Cowes with a black-tie dinner that was thoroughly enjoyed by all.
Wednesday started with a reduced fleet after Swansea had to be lifted out on a hoist after an unlucky incident resulting in damage to their rudder during the coastal race. As forecasted the breeze started soft, with a gentle build throughout the day. A total of 4 races where completed, containing a mixture of races from downwind starts (throwing off a number of teams) to 'round the cans' and windward-leewards. Due to a different positioning of the racecourse getting the tidal effect correct proved to be key but boat speed and playing the shifts continued to hold a significant importance with a much higher rate of boats moving both ways through the fleet compared to previous days. Plymouth proved to be the boat of the day, who after a slow start built back to form taking a 3rd in race 6 and 2 bullets in the following races to end the day 9.5 points ahead of Oxford Blue and a race clear. Evening entertainment was provided by Southampton with a very popular pub quiz held at Royal Southern, the win was awarded to Newcastle after a tie-break.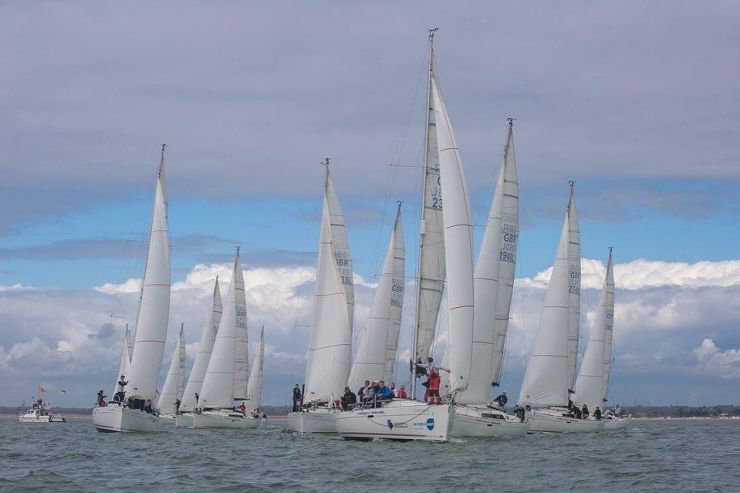 Unfortunately, the event was cut short due to thick fog and low winds preventing the fleet docking out on Thursday morning. With no further racing completed the BUSA Yachting Championship was won by Plymouth, followed by Oxford Blue in second and Exeter closely following in third. The Jim Saltonstall Teapot Trophy was also awarded to Plymouth for winning the Coastal race in addition to Swansea and Strathclyde winning their respective area trophies.
Throughout the event coaching was provided, both on the water and onshore in daily debriefs. These had high attendance and proved to be successful with the fleet compressing as more races where completed. BUSA would like to thank Mason King for his time as well as the RYA for assisting with the provisioning of coaching support and ribs in addition to our race officer Peter Saxton, race committee, umpires and volunteers who were key in ensuring such a successful and smooth event!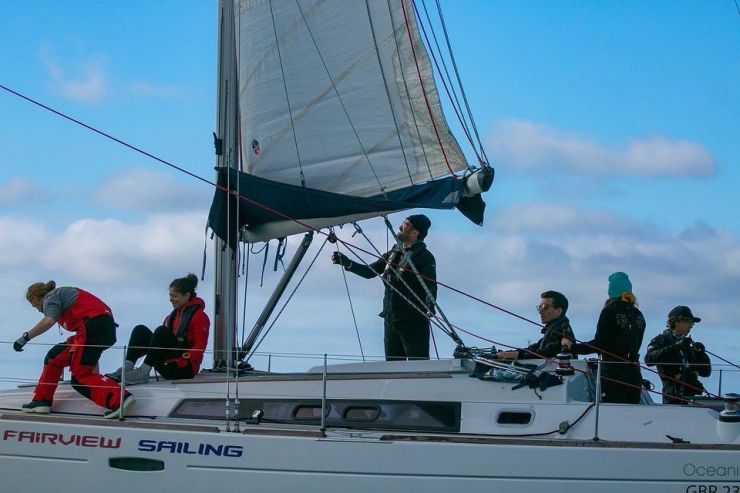 Final Results:
1st – Plymouth (Yachting Trophy & Jim Saltonstall Teapot Trophy)
2nd – Oxford Blue
3rd – Exeter
4th – Solent
5th – Portsmouth
6th – Bristol
7th – Cambridge
8th – Southampton
9th – Bath
10th – Durham
11th – Strathclyde (John Derbyshire Trophy)
12th – Birmingham
13th – Oxford White
14th – Newcastle
15th – Swansea (Top Welsh Trophy)