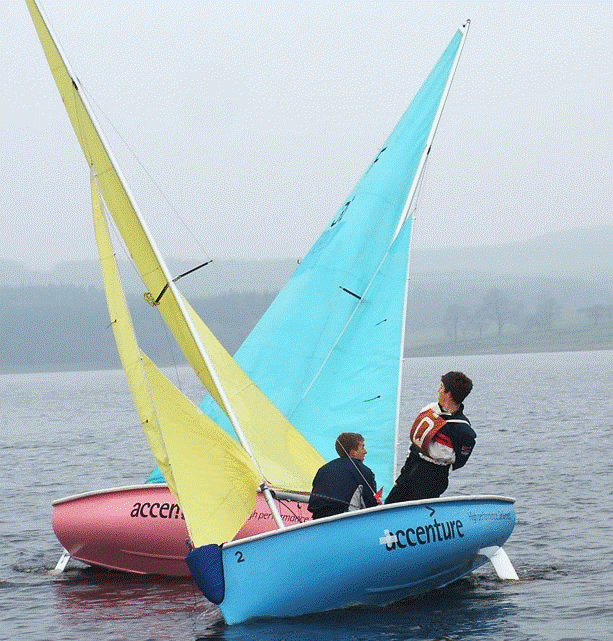 Entries as of 17.00 1st December 2010
| | | |
| --- | --- | --- |
| Area | University | Team |
| SUSA | Aberdeen | 1st |
| SUSA | Aberdeen | 2nd |
| SUSA | Aberdeen | 3rd |
| SUSA | Dundee | 1st |
| SUSA | Dundee | 2nd |
| SUSA | Edinburgh | 1st |
| SUSA | Edinburgh | 2nd |
| SUSA | Glasgow | 1st |
| SUSA | Glasgow | 2nd |
| SUSA | St Andrews | 1st |
| SUSA | St Andrews | 2nd |
| SUSA | Strathclyde | 1st |
| SUSA | Strathclyde | 2nd |
| ANUSC | Durham | 1st |
| ANUSC | Durham | 2nd |
| ANUCS | Durham | 3rd |
| ANUCS | Hull (TBC) | 1st |
| ANUCS | Lancaster | 1st |
| ANUCS | Leeds | 1st |
| ANUCS | Leeds | 2nd |
| ANUCS | Liverpool | 1st |
| ANUCS | Liverpool | 2nd |
| ANUCS | Manchester | 1st |
| ANUCS | Manchester | 2nd |
| ANUCS | Newcastle | 1st |
| ANUCS | Newcastle | 2nd |
| ANUCS | Newcastle | 3rd |
| ANUCS | Sheffield | 1st |
| ANUCS | Sheffield | 2nd |
| ANUCS | Sheffield | 3rd |
| ANUCS | Sheffield Hallam | 1st |
| ANUCS | York | 1st |
| ANUCS | York | 2nd |
| ANUCS | York | 3rd |
| West | Aberystwyth | 1st |
| West | Aberystwyth | 2nd |
| West | Bath | 1st |
| West | Bath | 2nd |
| West | Bath | 3rd |
| West | Bristol | 1st |
| West | Bristol | 2nd |
| West | Bristol | 3rd |
| West | Bristol | 4th |
| West | Cardiff | 1st |
| West | Cardiff | 2nd |
| West | Exeter | 1st |
| West | Exeter | 2nd |
| West | Exeter | 3rd |
| West | Plymouth | 1st |
| West | Plymouth | 2nd |
| West | Plymouth | 3rd |
| West | Swansea | 1st |
| West | Swansea | 2nd |
| West | UWE | 1st |
| West | UWE | 2nd |
| SUCS | Brunel | 1st |
| SUCS | Brunel | 2nd |
| SUCS | Imperial | 1st |
| SUCS | London | 1st |
| SUCS | London | 2nd |
| SUCS | Oxford | 1st |
| SUCS | Oxford | 2nd |
| SUCS | Oxford | 3rd |
| SUCS | Oxford Brookes | 1st |
| SUCS | Portsmouth | 1st |
| SUCS | Portsmouth | 2nd |
| SUCS | Solent | 1st |
| SUCS | Solent (TBC) | 2nd |
| SUCS | Southampton | 1st |
| SUCS | Southampton | 2nd |
| SUCS | Southampton | 3rd |
| SUCS | Southampton | 4th |
| MID | Birmingham | 1st |
| MID | Birmingham | 2nd |
| MID | Cambridge | 1st |
| MID | Cambridge | 2nd |
| MID | Coventry | 1st |
| MID | Loughborough | 1st |
| MID | Loughborough | 2nd |
| MID | Nottingham | 1st |
| MID | Nottingham | 2nd |
| MID | Nottingham | 3rd |
| MID | UEA | 1st |
| MID | UEA | 2nd |
| MID | Warwick | 1st |
| MID | Warwick | 2nd |
| MID | Warwick | 3rd |
| LADIES | Bristol | 1st |
| LADIES | Cardiff | 1st |
| LADIES | Edinburgh | 1st |
| LADIES | Exeter | 1st |
| LADIES | Leeds | 1st |
| LADIES | Loughborough | 1st |
| LADIES | Southampton | 1st |
---
Entries: Please note that entries for the above competition close on Wednesday 1st December 2010.
Teams will only be accepted once the completed form (signed off by your AU/Sports Office), entry fee and damage deposit are received.
Teams must consist of 6 sailors.
Entries will be confirmed by e-mail when they are received in full. Full conditions of entry, fees and who they are payable too are available in the Notice of Race.
There may be limited spaces at each qualifier, therefore early entry is recommended.

The Pre-event information, Notice of Race and Entry forms are available on the Downloads page.