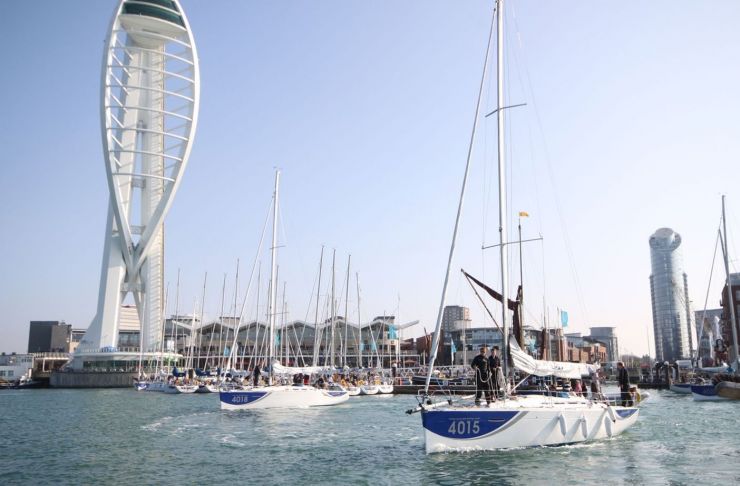 The BUCS/BUSA Yachting Championships will be taking place on the 8th-11th April 2013 and will be the final event of the season.
Held in Port Solent/Gunwharf Quay (Portsmouth) the event is sailed in chartered Sunsail F40s with 8 crew, including at least 2 women. The racing is a mixture of windward-leeward courses with 2 Inshore 'round the cans' long distance races.
On the water coaching is also provided by BUSA at this event, aiming to help improve the standard of the fleet and provide vital feedback at an event at which many sailors will have their first taste of Keelboat Racing.
Pre Event Info
Notice of Race
Entry Guide form – Enter via BUCScore.
Sunsail Charter Form
Past BUCS/BUSA Yachting Champions
2012 Exeter, Matt Rainback
2011 Southampton White, Andy Shaw
2010 Southampton Solent, Guy Jackson
2009 Southampton Solent, Chris Witty
2008 Southampton Solent, Nick Blevin
2007 Southampton Solent 1
2006 Southampton Solent 1, Simon Berry
2005 Southampton 2, Nick Cherry
2004 Southampton Inst 1, Mike Henning
2003 Southampton Inst, Mike Henning
2000 Southampton Inst
1998 Portsmouth, Richard Sydenham
1996 Plymouth