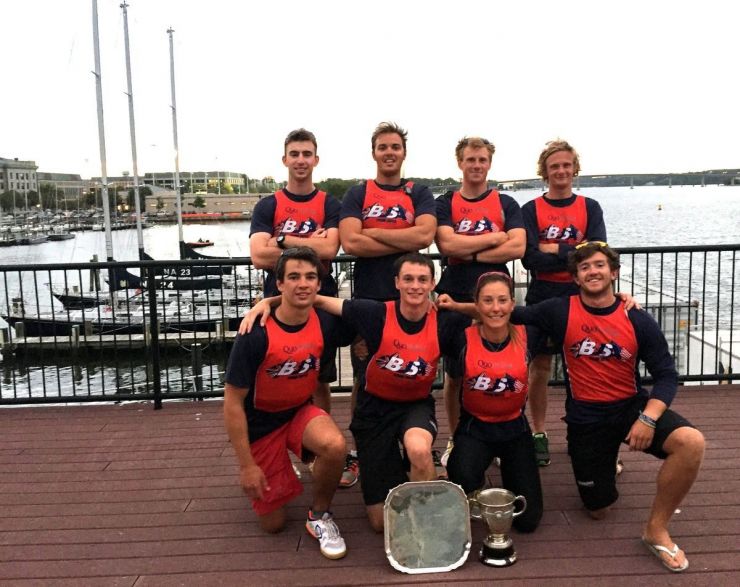 The bi-annual transatlantic ICSA-BUSA Tour alternates between the USA and the UK, in which the US Intercollegiate Sailing Association (ICSA) and the British Universities' Sailing Association (BUSA) compete across the sailing disciplines.
This year it took place in the USA. The British team, nine of the top British University sailors, was carefully selected through a rigorous process and by an independent panel in March. The team comprised: Emily Nagel (Southampton; BUSA Ladies' Captain 2014-16), Connor Miller (Loughborough, BUSA Men's Captain 2014-15), Cam Douglas (Bristol), Ben Gratton (Oxford), Tim Gratton (Cambridge, BUSA Men's Captain 2015-16), Arthur Henderson (Cambridge), Charlie Makepeace (Bristol), Mike Matthews (Loughborough) and Sophie Shepherd (Nottingham).
See Emily Nagel's full report, with photos.