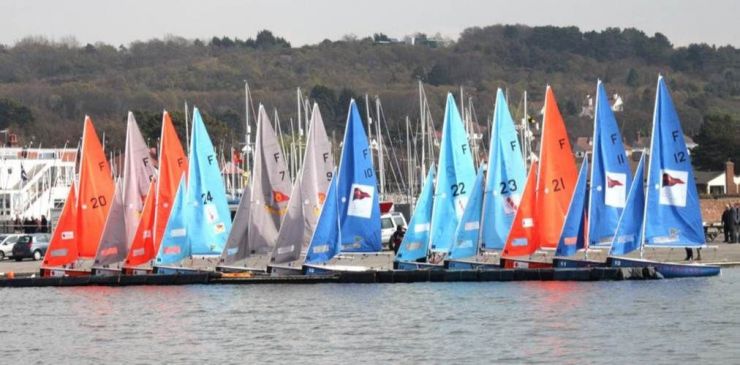 Sailors from across the world will be heading to the 'home of UK team racing' tomorrow for the start of the 2012 Wilson Trophy at West Kirby Sailing Club. This year BUSA are sending two teams to this prestigious event!
Leading the BUSA 1st team is James Goss (Bristol) with his fellow team mates of Emma Mackley (Birmingham), Charlie Makepeace (Bristol) and Billie Quinlan (Southampton), Phil Sparks (Bristol) and Rosie Sibthorp (Southampton). James has been competing in BUSA competitions since 2005, Emma since 2008, while Phil and Charlie were freshers this year. The team has not yet competed together, however individually the team has represented GBR on multiple occasions in fleet racing, team racing and match racing disciplines, with an 420 ISAF youth world championship title, an under-21 team racing world championship title and a 15th at the 470 Europeans in 2011.
Leading the BUSA 2nds is Ed Morris (Southampton) with his fellow team mates of Poppy Maxwell (Bristol), Louis McViegh (Southampton) and Alison Hinds (Oxford), Dicken Maclean (Sheffield) and Katie Greenwood. This team includes some of the best sailors from within the current university teams, many of whom have won BUCS medals.
Also sailing this weekend are university teams from Bath, Edinburgh, Oxford, Liverpool and Manchester. As well as a lot of university sailors in club teams.