The finals of the BUSA/BUCS Team Racing Championships were held from the 18th to 20th April, hosted by the University of Bristol Sailing Club at Chew Valley Lake
This was the final of four BUCS Championships on offer for the universities (Fleet, Match, Yachting) and the first time the Championship has been run since 2019. Team Racing is the most popular discipline for university sailors; competing all year round in fireflies and it was fantastic to see 28 teams from all over the country (including 1 Irish invitational team) gather in Bristol to spar it out for the coveted Thompson Trophy.
Teams had to qualify out of their regional zones in February, which has been expanded from 5 to 6 zones to accommodate the growing numbers of University Sailing Clubs up and down the country joining the team racing circuit. The break from the pandemic saw a shake up in the traditional teams who qualify for Finals with several Universities making their first appearance.
There were plenty of teams to watch in pursuit of gold, powerhouses Exeter Blue and Southampton Green had been trading blows at events towards the end of the season, but would it be the three fresher helms of Southampton Red (2s) who had beaten Southampton Green (1s) at qualifiers that would have the mental edge? The so-called 'Beast from the East' UEA was on everyone's radars, dominating their side of the country and winning all the events they had competed in as a full team. Irish team UCD had given the Brits a beating earlier in the year having made the trip over for two events and who knew which Bristol team was considered their first team anymore with all three teams (Bristol Red, Bristol Black and Bristol White) being difficult outings…
A Swiss league format which matches teams with similar win records against each other would decide who would make the cut for quarter finals. Despite two and a half days of light and shifty conditions forcing delays to the racing, PRO Martin Smethers and his team led by Felix Bowers and Annabel Darch worked their magic to fit in well over 300 races for the competitors!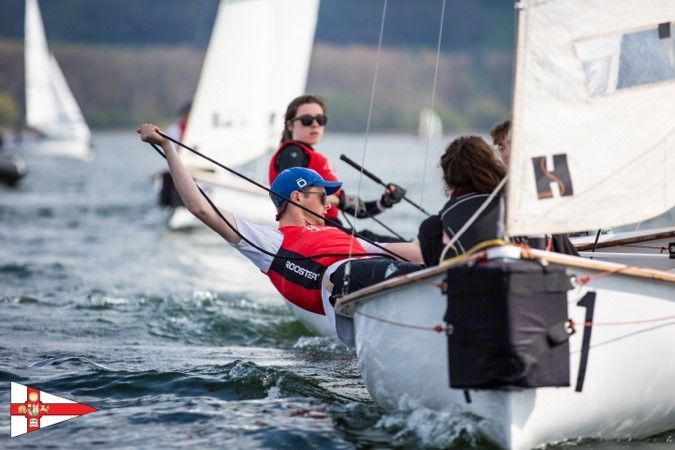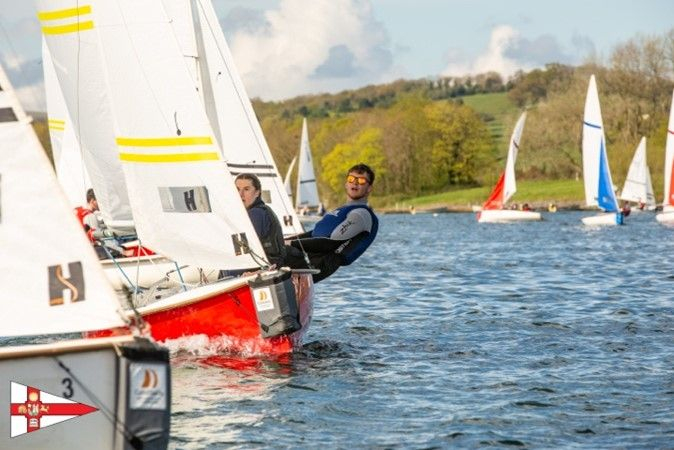 Chew delivered glamour team racing conditions as the event entered the quarter final stage. The students who missed the top 8 cut formed a 'grandstand' on the banks of the lake accompanied by spot-on commentary from BUSA Team Racing officer Patrick Whelan. It was Exeter who led the pack into the finals with 21 wins, Southampton Green and UEA not far behind on 18 wins a piece. A mighty effort from Durham who hadn't dropped a race on the final day saw them 'time the bounce' effectively and jump into the 6
th
seed; Oxford Blue, Cambridge Blue, Bristol Black, and Southampton Red filled the remaining spots. A special mention to Sheffield Gold who just missed out on the quarters in 9
th
place.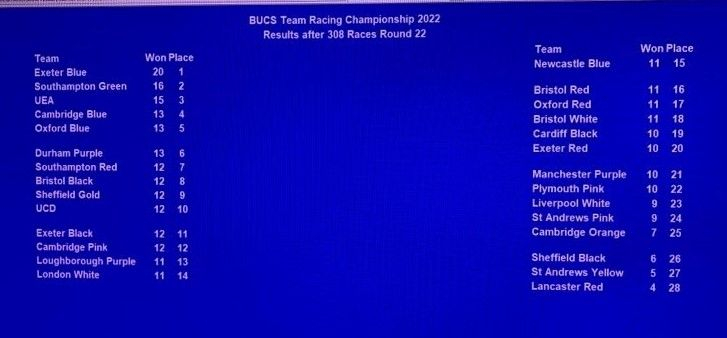 Upsets and several OCS's later saw Durham Purple proceed past UEA to the petit final against Oxford Blue (who had themselves edged out varsity rivals Cambridge Blue) and claim bronze medal along with 24 BUCs points. 4
th
: Oxford Blue, 5
th
: UEA, 6
th
: Bristol Black, 7
th
: Cambridge Blue, 8
th
: Southampton Red.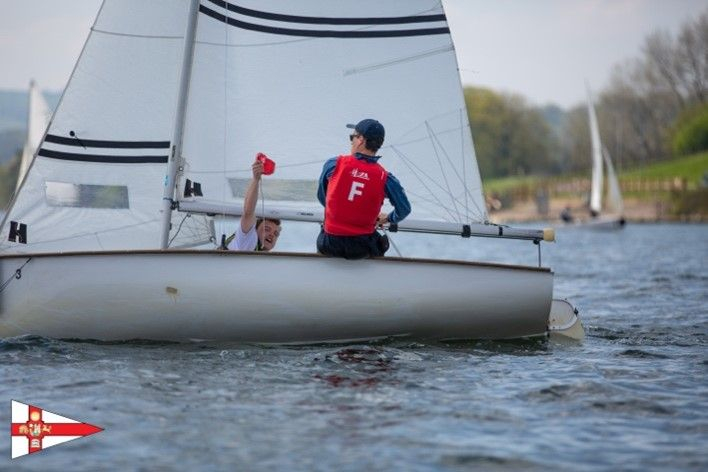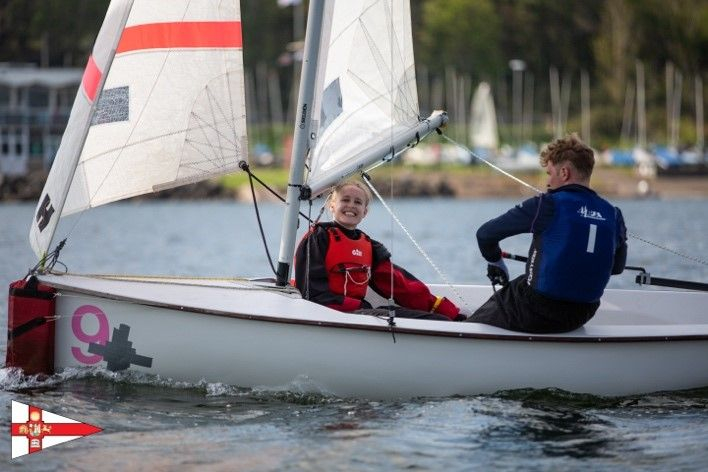 This set the scene for a best of 5 final between Exeter Blue and Southampton Green. 4 nail-biting races later it was 2-2 and into a sudden death final race. Exeter took a strong 2,3,4 to mark 4 but a mighty gybe back from Southampton Captain George Potter and crew Ellie Driver mixed up the race into a 1,4,6 vs 2,3,5 up the final leg. In the end it was the Exeter team that took the win in a photo finish 1,3,6, potentially the closest BUSA/BUCS Final ever
Exeter Blue captain James (JJ) Hammett on the event: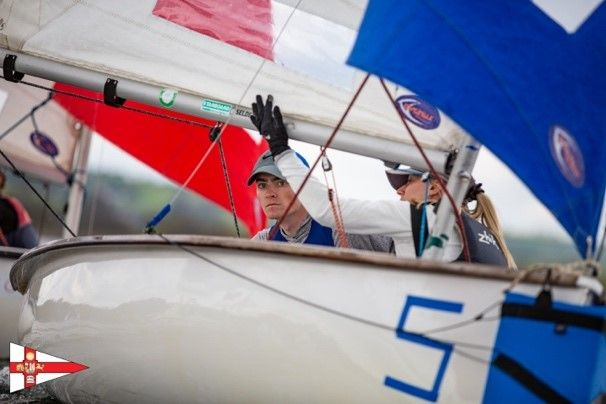 "Finals is the culmination of training not just from this year but my past 3 years of university sailing with Exeter and for many others, the 2020 and 2021 Championships being cancelled due to Covid. University sailing and the team racing circuit has been some of the most enjoyable moments of my time as a student and a sailor; you can get a bit addicted to learning the tactics and teamwork in team racing which adds a whole other element, but the social side is also super fun. I've raced against friends from my first Oppi zone squad up to some of the top guys and girls from 29er youth sailing. Sailors come from all sorts of backgrounds, you have ISAF Youth World sailors and club sailors competitively going head-to-head on the water and once you come off, everyone has an amazing time throwing a rugby ball about on shore or grabbing a drink later on.
Congratulations and thanks to Southampton Green, it's been super tight pushing all year with them and the final was incredible, both teams deserved to win. A massive thank you also goes to Patrick (Team Racing Officer), Martin (RO) and all the amazing volunteers at Bristol for running 3 days of fantastic racing, along with Chris Atkins, Jon Napier and their team of umpires. Umpiring university students probably has its challenges and I'm sure I'm one of them."
Edward Salmon, of Bristol White, reported an extra twist in the results:
"With three 3rd teams through to finals, there was a mighty subplot to the competition, which team could take the best university 3rd team title. Despite the head-to-head results, Bristol White managed to take this emphatic victory over Exeter Red and Cambridge Orange in the Swiss League cementing their place in the history books forever."
A massive thank you to West Kirby Sailing Club for their support and loan of their Swiss League software to ensure the event could run so smoothly!
A massive thank you to Mikey Dennis (Rudder Stock Photos) for all the incredible photos!
Full photos (link here)

Results of BUCS points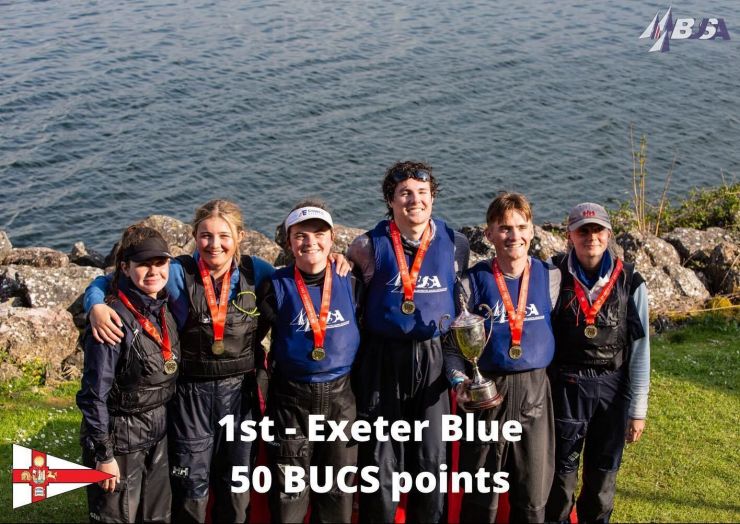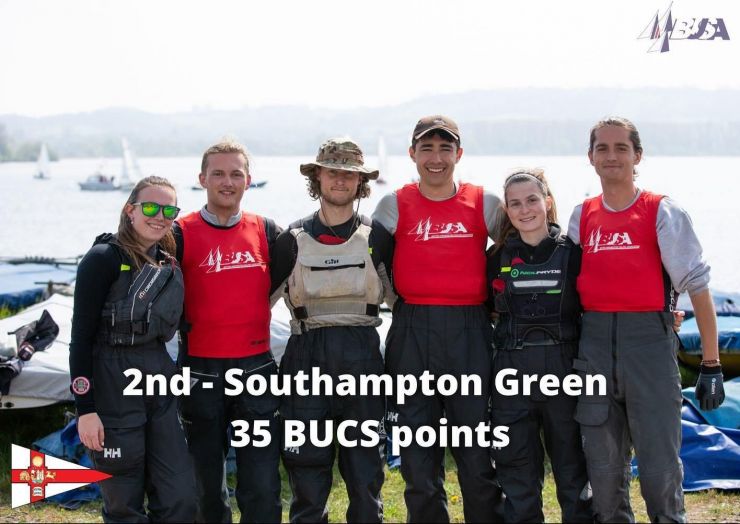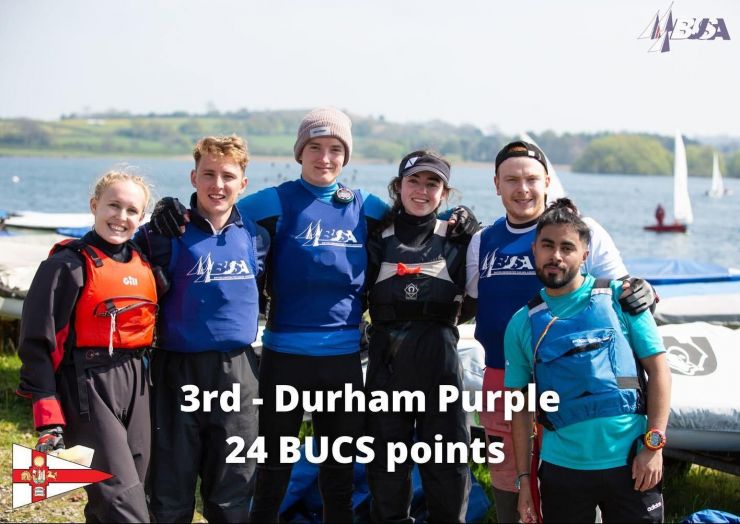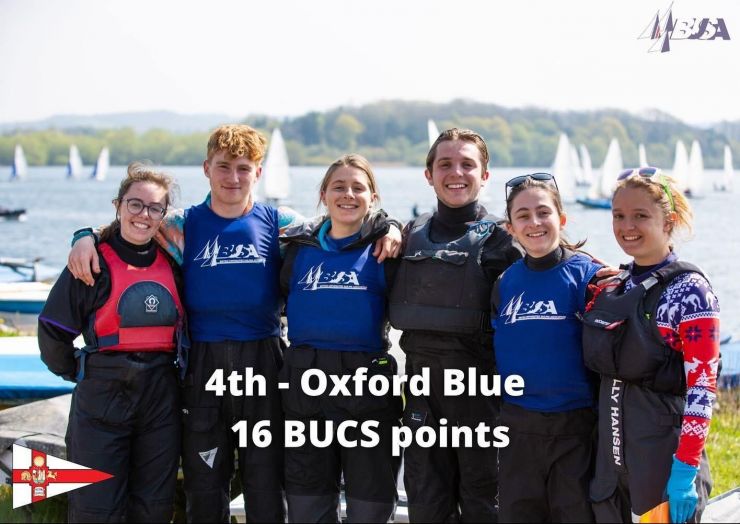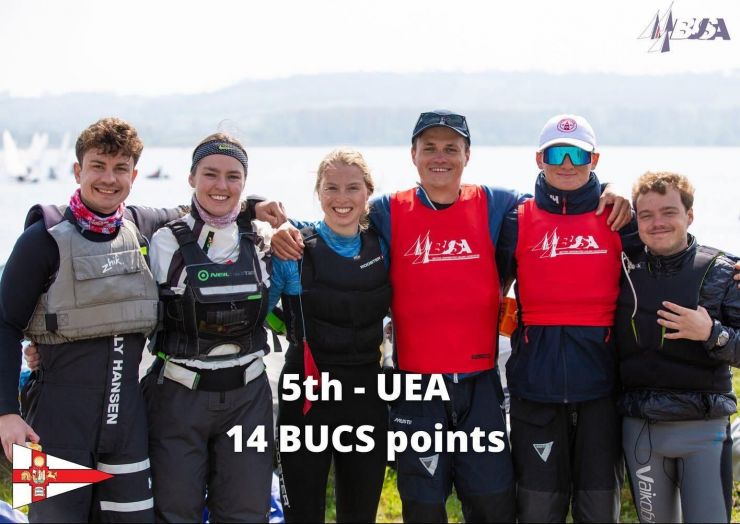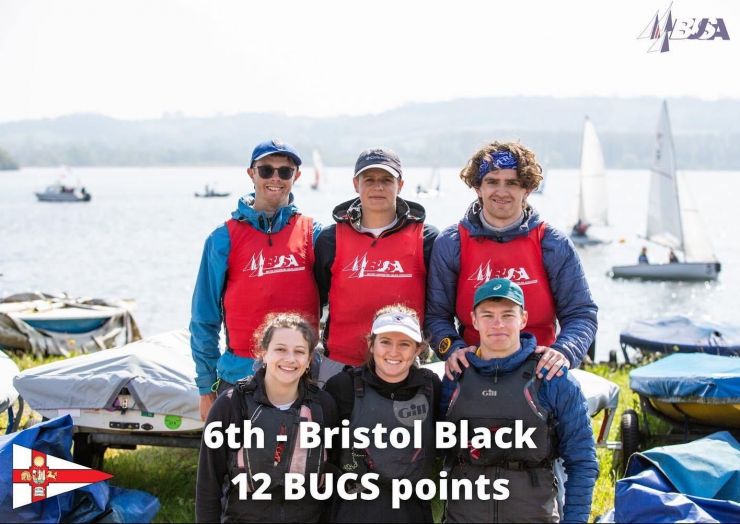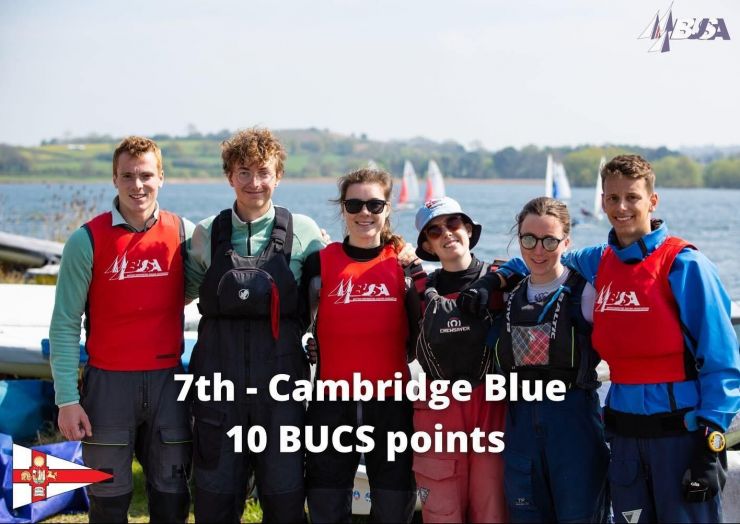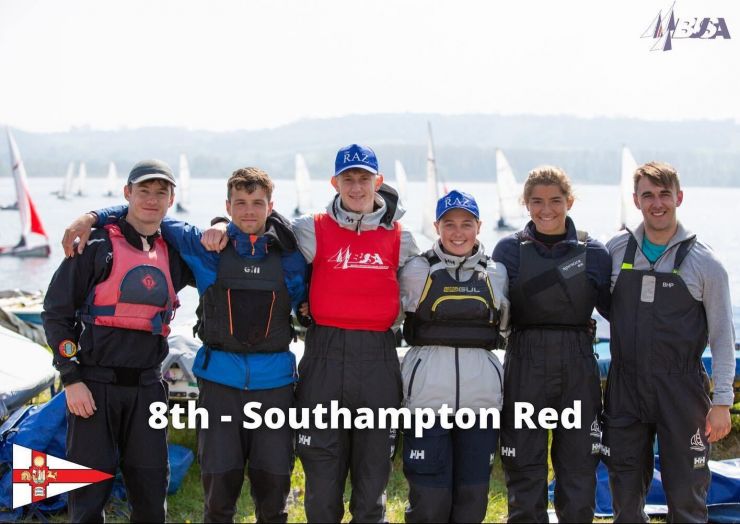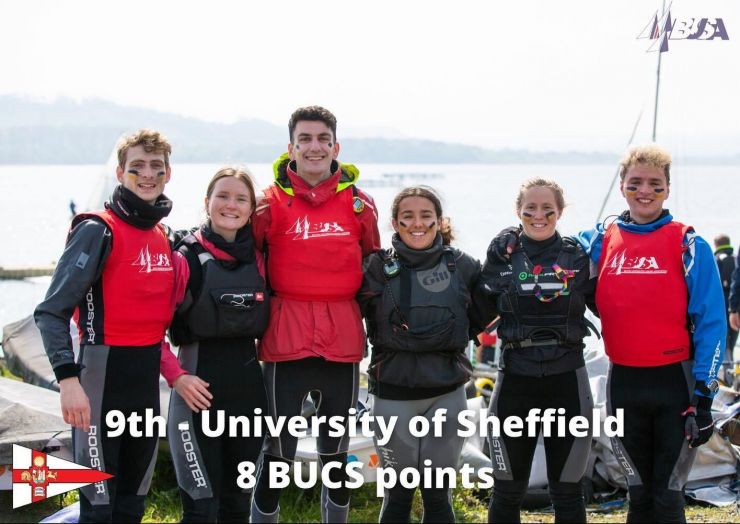 Final Results:

Exeter Blue
Southampton Green
Durham Purple
Oxford Blue
UEA
Bristol Black
Cambridge Blue
Southampton Red
Sheffield Gold
UCD
Exeter Black
Cambridge Pink
Loughborough Purple
London White
Newcastle Blue
Bristol Red
Oxford Red
Bristol White
Cardiff Black
Exeter Red
Manchester Purple
Plymouth Pink
Liverpool White
St Andrews Pink
Cambridge Orange
Sheffield Black
St Andrews Yellow
Lancaster Red