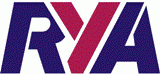 Entries are still being welcomed for the 2008 RYA National Match Racing Youth Championships with the chance to possibly compete at the prestigious Governor's Cup in America next year at stake.
Any young match racers, who must be under 20 on the 31 December 2008, are invited to enter the National Youth Championships which take place at Weymouth and Portland National Sailing Academy (WPNSA) on 23-25 August.
And the winners of that three-day event will be funded by the RYA to attend the 2009 Governor's Cup International Junior Match Racing Championship in California subject to the winning crew meeting the Governor's Cup's entry requirements.
The Governor's Cup is an annual event hosted by the Balboa Yacht Club, Newport Beach, which gives the World's top Under 20 match racing talent the chance to go head-to-head.
At the 2008 event last month, Britain's three man team of Andrew Shaw, George Yeoman and Dan Schieber finished an impressive third overall from 21 boats and claimed the Purcell Trophy for outstanding sportsmanship.
The winners of the 2008 RYA National Youth Match Racing Championships will not only get the chance to possibly follow in the trio's footsteps but will also land a place in the 2008 RYA National Match Racing Series Grand Final at WPNSA on 10-12 October.
For full details on how to enter the RYA National Match Racing Youth Championships visit www.rya.org.uk/AboutRYA/programmesinitiatives/matchracing or email Jess Mapplebeck at jessica.mapplebeck@rya.org.uk while more information about the Governor's Cup can be found at www.balboayachtclub.com
RYA Match Racing always attracts top international support and 2008 has been no different with reigning World Champion Ian Williams and a whole host of the World's top ranked men and women taking part in both the RYA Winter Challenge and National Match Racing series' throughout the year.
In the past 12 months, Olympic gold medallists, including Ben Ainslie, Iain Percy, Sarah Ayton and Sarah Webb, have also used RYA Match Racing events to hone their match racing skills to try to get the edge on their Olympic Class rivals.
Now you can get involved with one of the most compelling sail racing disciplines as RYA Match Racing seeks new sponsorship partners for the 2008-2009 season and beyond.
You can sponsor the entire RYA Match Racing events programme or just one of the exciting weekends of racing.
Opportunities for event partners to have title and branding rights at RYA Match Racing events currently exist while sponsorship of an event includes a wide-ranging hospitality package for client entertainment at the clubhouse.
For further information on RYA Match Racing sponsorship opportunities contact RYA Sponsorship Manager Fiona Sweetman at fiona.sweetman@rya.org.uk or call 023 80 604107.