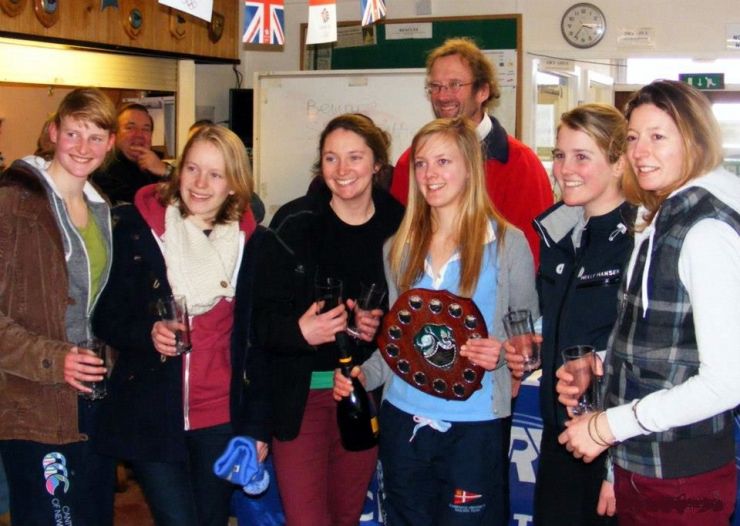 The second combined RYA and BUSA Ladies' Team Racing Championships were held at Spinnaker Sailing Club on 23rd-24th Feb 2013.
For all the details see Ed Morris' full report, with photos, and the Results and Teams.
Cambridge finished the event as BUSA Champions. In the end they notched up with 20 race wins (out of 26) and finished fourth overall just in front of Rutland Raiders, and long way ahead of the other Universities. They were only beaten in the RYA Championship by teams of current and recent student team racers. The RYA Champions, 'Society', were led by Claire Lasko and the team lists for 'Society', 'BUSA White' and 'BUSA Pink' read like a directory of university sailing.
According to Ed Morris' report, "the true success story of the day goes to Cardiff University, the team who had enjoyed a very average first day, but seemed to be an entirely different team on Sunday where they "rocked up and cleaned up" by losing only to Open teams. Lead by, Spinnaker local Iona Taylor, they won all but two of their races on Sunday to rocket up the leader board into sixth place overall and second University. Cardiff were closely followed by Exeter University, with Sevenoaks School, the youngest team at the event, in eighth. A great achievement for them!
For all the details, see Ed Morris' full report, with photos, and the Results and Teams. For his photos, see Nigel Vick's Gallery.