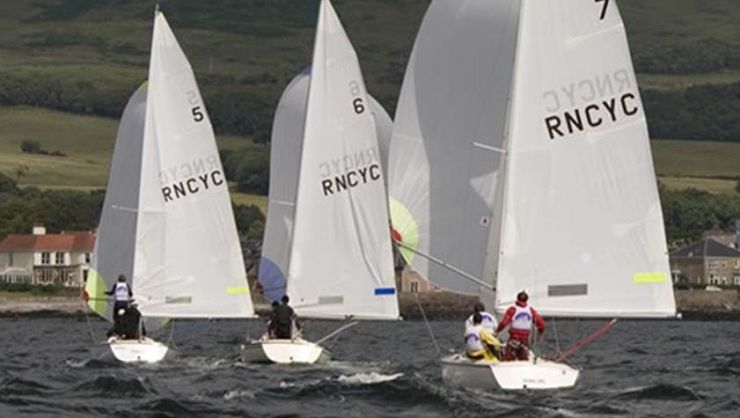 Seven teams attended the first of the 2011/2012 BUCS/BUSA Match Racing Qualifiers, which took place at the Royal Northern and Clyde Yacht Club in Rhu, racing to gain a spot at the 2012 BUCS/BUSA Match Racing Finals in April.
There was good, consistent wind over the course of the weekend and a full round robin was sailed in the RNCYC's fleet of Sonars. It was Durham Blue, skippered by Ed Harrison, who were victorious, not losing a single match, claiming the first of the qualifying spots for finals. There was a three-way tie between Durham White, Newcastle and Strathclyde Magenta, who each won four and lost two and in a triangle with Durham beating Strathclyde, Newcastle beating Durham and Strathclyde beating Newcastle. There was also a tie for fifth place between Strathclyde Panthers, Glasgow A and Glasgow B.
Strathclyde Magenta, helmed by Ben Howett, as the top Scottish boat are this year's Scottish Universities Sailing Association Match Racing Champions.
Robyn Fitzgerald, SUSA Keelboat Coordinator commented "There was some great racing this weekend and a lot of close matches. I would like to say a great well done to all the competitors and a huge thank you to the race committee and the RNCYC for putting on another great event, and to the boat owners for the use of the Sonars for the weekend."
The top 4 teams have all now earned their place at the Championship Finals taking place on the 28/29th April 2012 at Queen Mary SC. The next qualifier takes place on the 21/22 January 2012 at QMSC. Teams must enter by the 1st December (Space is limited).
Full Results
By Robyn Fitzgerald.