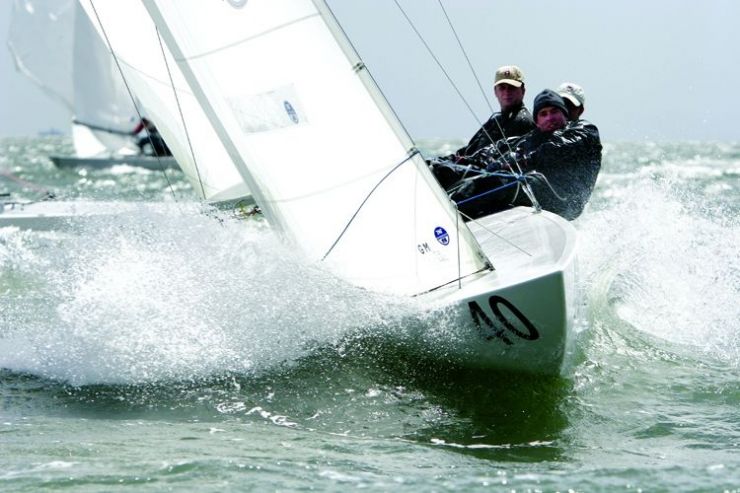 RYA and UK Etchells Class Association form partnership to support development of young sailors
In an exciting development, young sailors who aspire to race one design keelboats at the highest level are being given a unique chance to apply for a number of fully race prepared Etchells, 30 foot keelboats, completely free of charge for the 2012 racing season, thanks to an initiative and partnership between the UK Etchells Class and RYA Racing. The objective is to bring two young teams up to the highest level possible with the aim of helping them to maximise their chances of winning the 2012 British Etchells Nationals. Training and coaching weekends with video debriefs are scheduled to assist selected teams to learn the ropes as quickly and effectively as possible.
The opportunity is available for 18-24 year olds, and is particularly aimed at British Keelboat Academy members and graduates of the RYA Volvo Youth Programme, although applications from other sailors are welcomed. Applications will be accepted from individuals and teams of three or four sailors (the class maximum weight limit is 285 Kg so competitive teams will need to be as close as possible to that). Closing date for applications is Friday 9th March, and "we intend to notify successful applicants by Friday 16th March whether they have been chosen to attend a selection and training weekend in Cowes on 14-15th April 2012"
See RYA Press Release for further details.