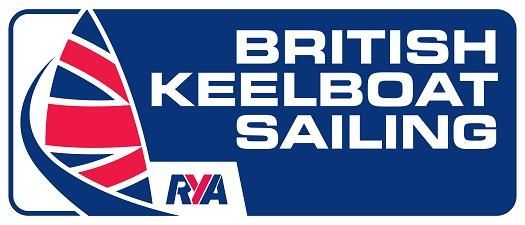 Three British teams will battle it out for event honours when the FISU (International University Sports Federation) World University Match Racing Championships (FISU Worlds) get underway next week on the Lago di Ledro, Italy (29th June – 5th July).
24 teams from across the world will converge at Ledro on Saturday (28 June) for a week's intense match racing. The three British teams, which were selected by the British Universities and College Sports (BUCS) and Royal Yachting Association (RYA) this February, will be joined by teams from Australia, Brazil, Canada, Finland, France, Germany, Italy, Japan, Poland, Russia, Singapore, Turkey and USA.
Heading to Ledro, for his second time representing Great Britain at the FISU Worlds will be Bristol University sailor Nick Wilkinson. Wilkinson was bow for James Goss in the 2012 event, who came fifth in the GBR 2 team, as GBR 1, Andy Shaw brought home a bronze medal.
Wilkinson leads his team of Fergus Barnham (Portsmouth University), Fred Brown (Bristol University) and Robbie Hooper (Bristol University). Wilkinson commented: "We have been looking forward to this event since selection in February. It has been a good few months sailing together as a team. We have all come together and feel ready to compete in Ledro next week. "
Connor Miller (Loughborough University) leads the GBR 2 team of Mike Matthews (Loughborough University), Harry Houlding (Portsmouth University) and Bruno Van Dyke (Southampton Solent University).
Miller commented: "Our team has glued together quite nicely, bringing a lot of experience into the boat. Of course being GBR 2 there are no high expectations for us and as a team we revel in the fact that we can embrace the underdog mentality going into such a high standard event."
Fresh from the ISAF Women's Match Racing World Championships in Cork, Ireland, Annabel Vose (Southampton University) will lead her all female crew of Emily Nagel (Southampton University), Amy Prime (graduate, Southampton University) and Hannah Peters (Royal Holloway) at the event next week.
Peters reveals what the team have been up to over the last few months: "Since selections earlier in the year, we have been training hard as a team and competing in high level match racing events including the Royal Southern Match Cup and taking part in the Women's International Match Race series. The Women's International Match Racing Series (WIM) kicked off in Cork for a superb Women's World Championships where we finished in the top 10 and learnt a lot from racing alongside the best women match racers in the World.
"Training during the spring took place in Weymouth and Portland on Elliott 6m and included the RYA Winter Match Racing Series, further training has been had on J80s from the Royal Southern, Hamble. We look forward to the challenge ahead of us at Ledro, Italy for the FISU World University Match Race Championships. We very much hope that the experienced gained over the past four months will pay dividends in Italy. The team greatly appreciates the support from the RYA and Royal Southern Yacht Club towards our current match race campaign."
Team Manager and coach, Jack Fenwick, will be looking to keep the teams cool, calm and composed on the journey out to Italy this Saturday. "We've had some fairly intense training sessions since the teams were selected in February and I've been really impressed with how the teams have developed and bonded together. I'm now looking forward to getting to Ledro and seeing the teams reap the rewards of all their efforts."
Jack will be tweeting throughout the event @BUSASailing and posting photos and results/updates on Facebook BUSA Sailing.