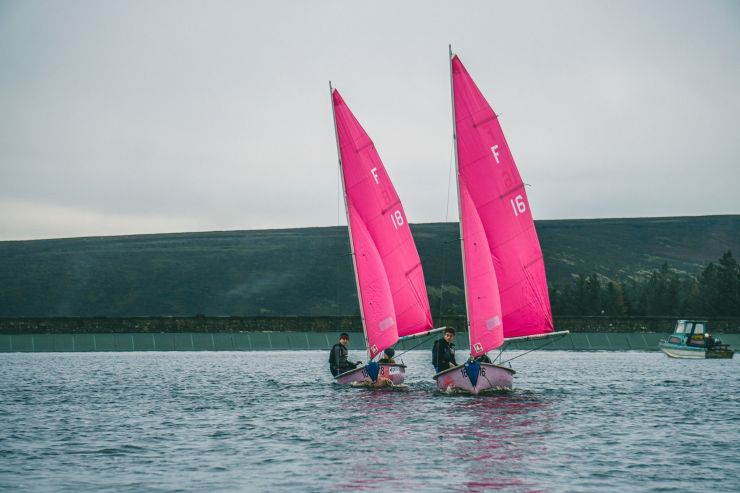 The Sheffield Shuffle 2019/20
The 15 spaces for the annual Sheffield Shuffle filled up fast, and the event took place this weekend in the beautiful Peak District at Pennine Sailing Club. We welcomed new, old, (and very old) teams from all over the country and were particularly impressed with the coordination and effort from three alumni teams - turns out some people just cannot let go of student life!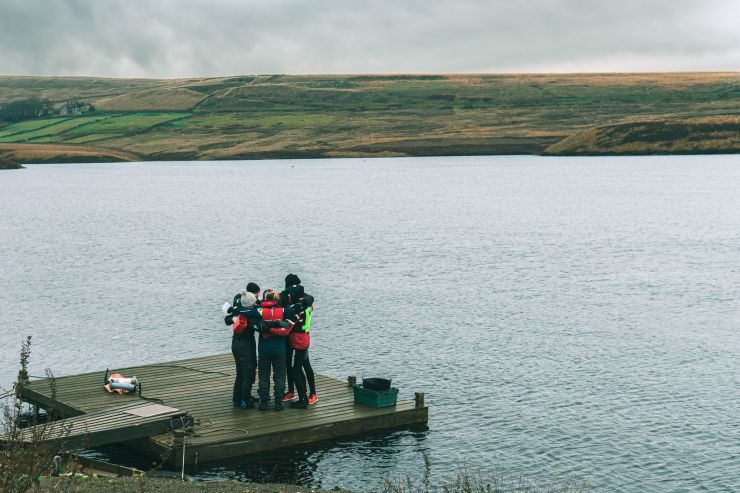 Once Friday's registration came to a close and the beer taps at the bar ran dry (literally), the teams descended onto West Street where friends were reunited and freshers introduced to the ins and outs of a standard uni sailing social (classy as ever). The festivities rolled into Leadmill, where we found ourselves surrounded by a sea of drunken sailors boogying away in room two.
Having recovered (or not…) from Friday night, teams were greeted by the welcoming smell of bacon from Josie's galley at Pennine Sailing Club and, after a hangover-curing breakfast, were ready for a days racing. With light winds forecast throughout the weekend, we got straight into the sailing. This was swiftly postponed by our vastly experienced alumni team getting a bit confused by race numbers and sail colours! After spending time getting everyone back into the right boats, racing rolled on without further delay, and 57 high quality races were sailed before light began to fade and racing had to stop.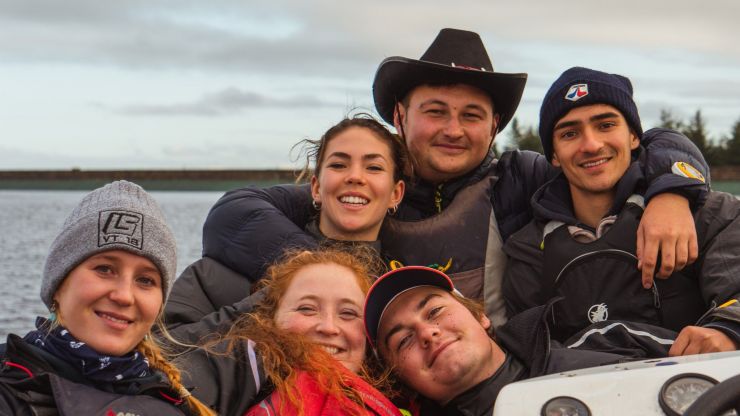 Sailors returned to Sheffield for a chance to 'defrost' and rest, and soon rumours of an impromptu curry social began to emerge... Teams were eventually reunited in the king of all uni club nights - Poptarts! The sailors once again took over with a fantastic array of outfits and a scattering of team captains dressed up as 'Wally' himself (turns out it's just as hard to locate him in real life). Sailors danced the night away to some classic 'non-stop retro pop' and the rest was history…
With a few missing sailors (who have since been found!) and many interesting stories from the infamous Poptarts, teams returned to the club for another day of excellent sailing. After about an hour of sailing, at 11.00, a two minute silence fell across Pennine to mark Remembrance Sunday. The wind was shifting throughout the morning, making for some challenging racing and some even more challenging course-laying! Despite this, we managed another hour of fierce racing before the wind started to become un-sailable. We squeezed in a few more races to make the round robin as fair as possible, and then finished early, with 77 races in the bag. Congratulations to Leeds 1 for their first place finish, and well done to everyone for a competitive weekend of racing.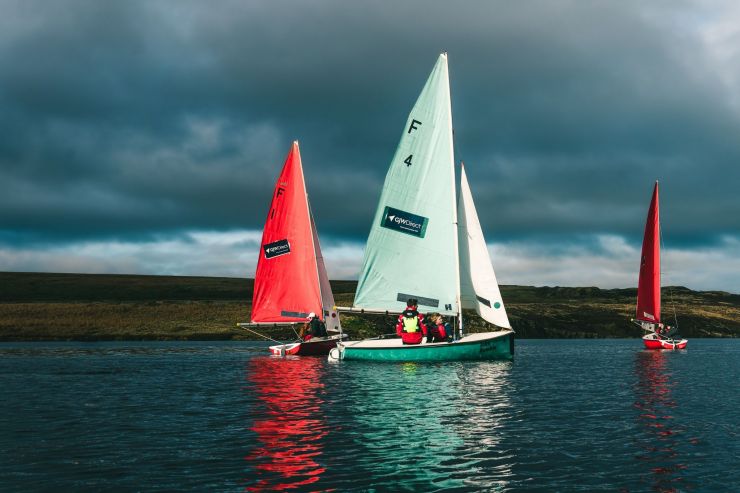 Thank you to everyone who came to the Shuffle - the sailing was great to watch and the socials were as classy as ever. Huge thanks to our volunteers over the weekend, SUSC alumni for coming back to help out, our umpires Mike Butterfield and Sean Clarkson, the fantastic team at Pennine Sailing Club, our photographer Jules, and of course to all the amazing sailors.
Hope to see you next year!
Authors names: Bella Acland (commodore) and Sam Yale (race captain)
Photographs: Jules Cooper Hayes (@julesy_photo)
Results:
1st – Leeds 1
2nd – York Black
3rd – Sheffield Old Timers 1
4th – Liverpool White
5th – Sheffield Old Timers 2
6th – Manchester Purple
7th – York Gold
8th – Manchester Yellow
9th – Liverpool Lime
10th – Leeds 2
11th – Roses are Pink
12th – Brunel
13th – Liverpool Blue
14th – Sheffield Hallam
15th – Manchester Blue