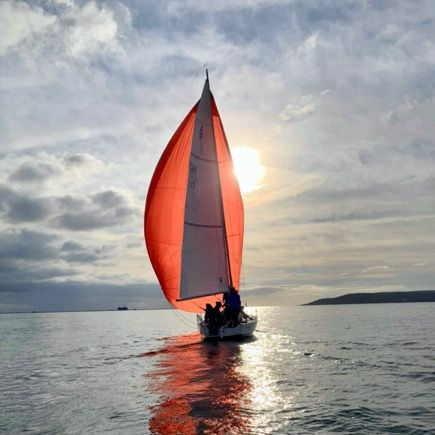 Women's Keelboat training 9th-10th November 2019

A women's keelboat training weekend took place at the Royal Western Yacht Club over 9-10 November. This was hosted by the University of Plymouth Yacht Club (UPYC) with the help of two coaches from the Magenta Project; Paralympian Helena Lucas and Poppy Penhaul-Smith. This was UPYC's first all-female race training event and hopefully there will be many more in years to come. All training took place in Plymouth sound, the event being run with the assistance of the Royal Western Yacht Club and the Magenta Project coaches.
Two teams of five were able to train on the UPYC's very own two J80s and the Royal Western's rib was used to rotate two other people in and out of the boats. Both days began with a detailed briefing which included a PowerPoint created and presented by the coaches along with bacon rolls. The importance of having the correct calibration was highlighted along with general handling of the boat, parts of the boat, roles on the boat, tacking, gybing, mark roundings, and start lines. High winds and heavy rain, led to a delayed start on Saturday, however when cleared, both boats were out on the Cattewater. Both boats managed to practice boat handling in stronger winds, and the teams learnt of the importance of clear and effective communication in these conditions.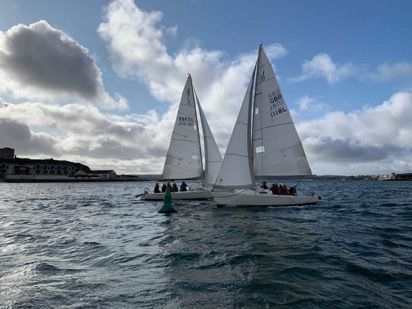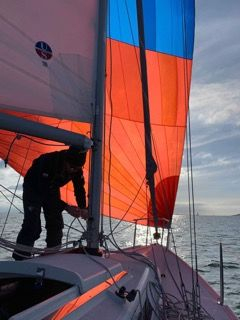 Sunday morning, in contrast, presented with much more manageable conditions. This really allowed both teams to home in on their skills and practice the all-important spinnaker hoists and drops. Once again, the day started with a briefing and PowerPoint presentation, teams were mixed around on both boats and then by midday both boats were out in the Sound. J80-Ellie came away with a 3-0 win, however both teams significantly improved throughout the weekend. Positive feedback by the participants included benefiting from switching roles over the weekend to gain a greater understanding of all the roles, improving general knowledge about the handling of the boats and learning how to communicate effectively as a team to produce the best results.

This weekend was a fantastic success in that the participants came away feeling a lot more confident in their general boat handling and racing skills and UPYC are now hoping to enter a team into the Women's Open Keelboat Championship's in June. The participants now have the skills and that bit of extra confidence that was needed to continue to train towards this goal. UPYC are definitely hoping to host more events like this with the help of the Magenta Project in the future.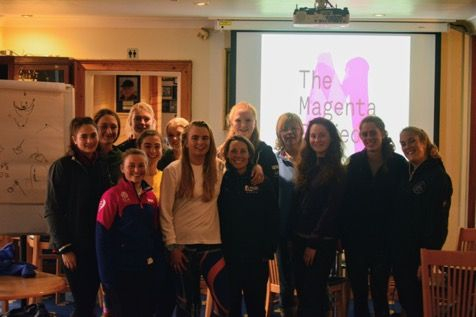 It would not have all been possible without the help of the Royal Western Yacht Club, the Magenta Project, the coaches themselves (Helena Lucas and Poppy Penhaul-Smith) and BUSA funding, so a huge thank you to them for helping UPYC making this weekend possible.
Report written by Eleanor Lawson (UPYC Ladies Captain and Wellbeing)