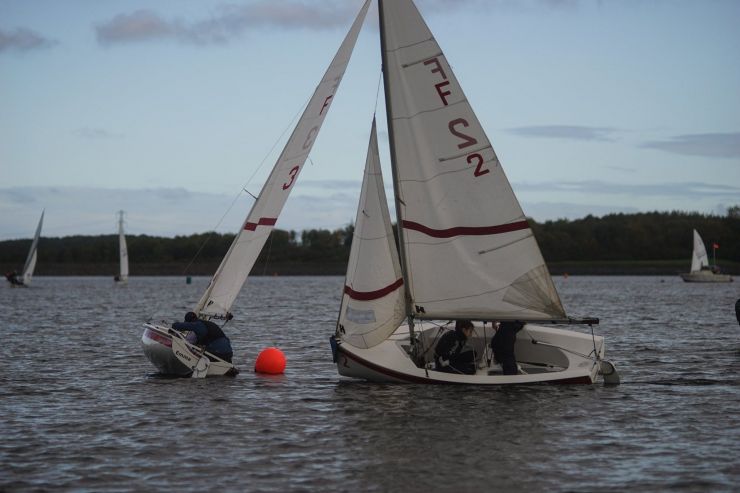 On the 19th and 20th of October, the second Midlands Mixer was held at Burton Sailing Club. The Mixer is ran through a collaboration between BUSA and Loughborough University Sailing Club, aiming to support and develop first year university students new to the concept of team racing as well as clubs working to set-up a sustainable race section.
Seven different universities and nearby sailing clubs sent teams to benefit from the high-level coaching provided by Arthur Henderson and Murray Hampshire. Both coaches brought extensive experience from their roles at University of Cambridge Cruising Club and Exeter University Sailing Club, further backed up by impressive results at the BUCS Team Racing Finals.
A week prior to the event, all teams met at their respective universities to discuss several situations posed by the coaches to prepare themselves for the coached Saturday session. Friday night the first social took at the Loughborough students union with many teams arriving early so they could attend.
The coaches were met by somewhat tired competitors and helpers at Burton Sailing Club early on Saturday morning. They were greeted by a medium breeze, expected to build as the day progressed. Coaches Arthur and Murray started the weekend with half an hour of basic theory to build upon the pre-event 'homework' the teams had done. Splitting into two groups, the day flew by incorporating boat set-up, drills, starts and broader team race tactics.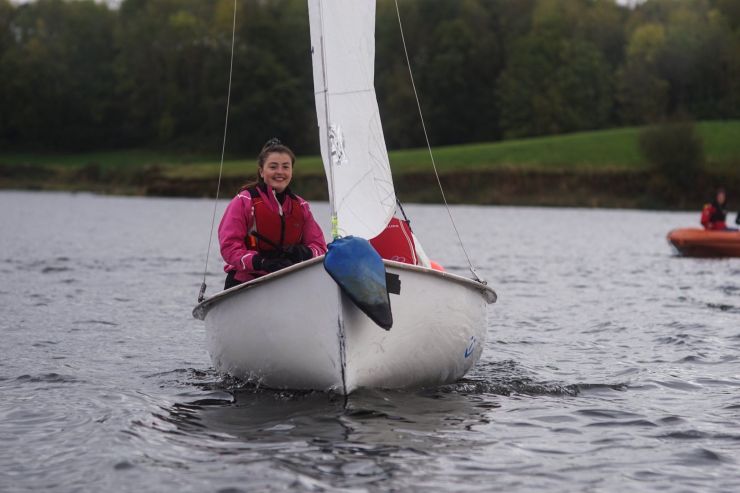 All teams were given individualised attention from both coaches on shore and on the water, coming away from the day feeling happy with progress made. The day was finished off with a quick debrief to run through how standard team racing events run and to reiterate the main learning points gained.
That evening the second social took place, starting with a pizza and punch party followed by a trip into town for two of Loughborough's best clubs, Firefly and Echos.
Sunday rolled around with competitors arriving to Burton to a light but building breeze. The teams learning gains shone through, with the previous days coaching clearly paying dividends. Two round robins, a king of the hill and 4 race final later, UEA finished in first, with Staunton Harrold following closely behind in 2nd. The improvement in teams performances over the two days shows the benefit of these smaller intensive coached events and we hope the Mixer will continue for many years to come. Put it in your diaries for your freshers next year and we look forward to welcoming you.
A huge thanks go to event organisers and Loughborough University and committee who ensured the smooth running of the event, ably assisted by the two excellent coaches Arthur Henderson and Murray Hampshire and head umpire Steve Watson and Iona Smith.