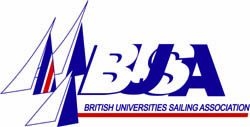 Notice of Special General Meeting
A 'Virtual' Special General Meeting (SGM) at 18:00 on Saturday the 16th February
The rationale for this meeting is a change in stance from the RYA on their provision to support BUSA. Simply, Jess Beecher the current BUSA secretary, will no longer provide 'Secretarial, Admin, and Event Support' to BUSA, instead acting solely as the National Governing Body representative. Whilst the RYA will continue to support us in a similar manner to the 'Class Associations', BUSA will need contract our own secretary to take on the secretarial and admin role.
This, combined with changing needs for university sailing, necessitates a not-so-insignificant change to our committee structure. Our committee working group, led by VP Emily Robertson, and guided by your feedback, have put together a structure that will not only prepare the committee for the change in RYA support, but also to ensure the BUSA committee is able to provide the support needed to grow university sailing.
To allow the change in committee structure to be voted in at the AGM at the Yachting Championships on the 16th April.
To allow those running to stand for the new or amended roles
we need to host a SGM to amend the "Officer Roles and Responsibilities" of the Constitution's Standing orders.
Over the coming weeks a number of things will happen:
The amended Standing Orders, BUSA restructure proposal, and relevant documents will be circulated on the 21st January. They will be circulated to the registered voting address, please ensure that you have contacted BUSAed@gmail.com to confirm which address to contact. Please read the documents carefully and send any questions by the 28th January either to me at this email address, or to your area representative.
At the regional team racing qualifiers your area representative will go through a short presentation outlining the changes and answering any questions you have sent in beforehand.
Registered voters will also receive the instructions for voting, as well as the agenda and details for the conference call on the 2nd February.
The SGM will happen on 16th February 18:00-19:00.
If you have any questions please don't hesitate to contact me or your area rep, and please make sure you confirm who will be voting from your USC.
Neil Marshall
BUSA Chair 2017-19

The above Notice was sent to all Commodores of BUSA Member Clubs on 24 January, 2019
Any enquiries should be sent to BUSAcommittee@gmail.com

Documentation will be posted here when available.