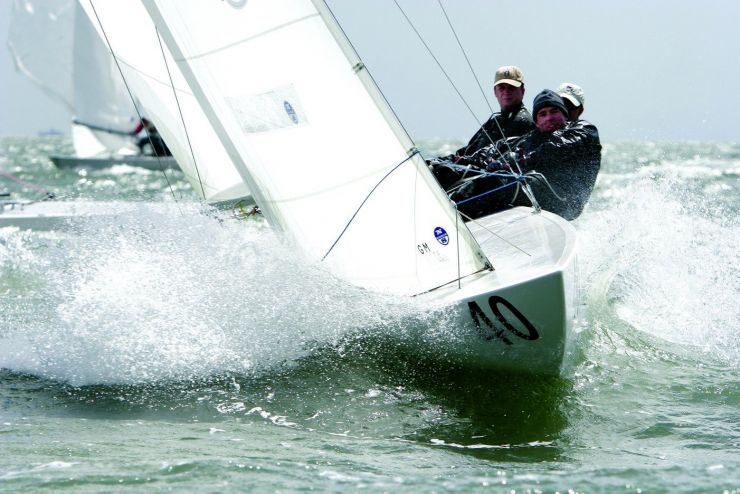 Young aspiring keelboat racers are to be given a chance to apply for season-long access to a number of fully race-prepared 30ft Etchells keelboats, thanks to the continuation of a partnership between RYA Racing and the UK Etchells Class Association into the 2013 racing season.
This opportunity is designed to give talented young sailors the experience of top level one design keelboat racing, giving them the resources and training to push their sailing to the highest level. The objective is to bring two young teams up to the highest level possible, with the aim of helping them to maximise their chances of winning the 2013 British Etchells Nationals in September.
To support the sailors' progression and development, Race Training and Coaching will be provided the UK Class Association volunteers and top Solent supremos David Bedford and Graham Sunderland, who will support the selected teams and offer both formal and informal coaching on board the boats and from RIBs.
The opportunity is available for 18-24 year olds, and is particularly aimed at graduating RYA Youth Programme sailors and British Keelboat Academy Members although applications from other sailors are welcomed. All racing will be in the Solent from Cowes and subsidised accommodation may be provided either at the UKSA or at owners' homes on the Isle of Wight.
For 2013 up to two teams will be offered the use of fully-funded race prepared boats in the Solent for the 2013 season leading up to the British Nationals in September
Full details for the Cowes Etchells Fleet can be found on the UK Etchells Fleet website: www.etchellsukfleet.co.uk, and also see Facebook, cowesetchellsfleet.
Southampton University's, Bleddyn Môn was one of last year's successful participants and took 2nd place in the UK Etchells National Championships.
Closing date is 4 March. For further information and links, see RYA Press Release: RYA Press Release.