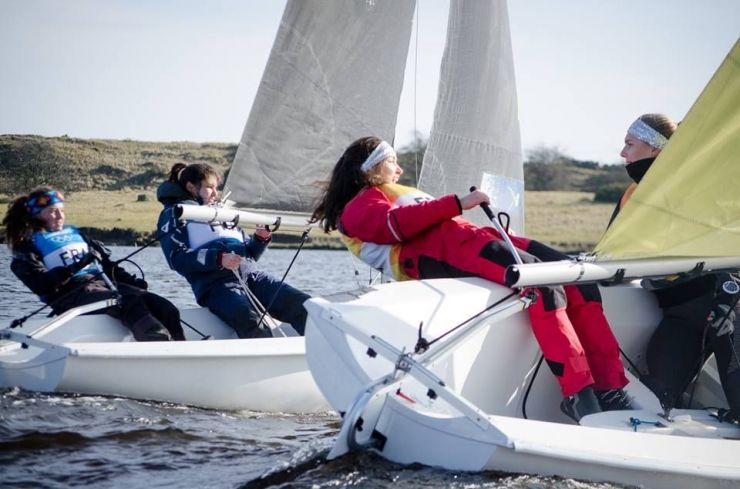 The RYA & BUSA Women's Team Racing Nationals 2018 took place at Lochore Meadows Country Park Over the weekend of 24th and 25th February, hosted jointly by Glasgow and Strathclyde University Sailing Clubs.
"….great to see some sailors trying out helming in team racing for the first time……splitting into Gold, Silver, Bronze Leagues provided better racing for all teams…..Glasgow helm denied Manchego….?....high level of racing - testament to the ability of many of the women on the team racing circuit….one of our favourite events….despite the cold, conditions perfect……unlimited toasties certainly kept us fuelled up…..Big Booty Bs so excited they sailed two of Cardiff's races for them…..a great opportunity to compete against universities…….Glasgow's own 'six-crew-team', Sparkle Squad…..fabulous event, with great organisation and perfect weather…..tense and exciting……."
See Report with photos and full results. Schedule of Results.