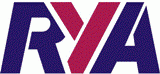 Are you an 18-year-old considering which direction to now take your sailing or are you just about to head off to university and wondering how you can continue to sail once you're away from home?
The RYA 18+ Team Racing Training Programme could provide the answers you are searching for.
Team Racing is a major part of national and international sail race competition, with the biennial ISAF World Team Racing Championships the pinnacle international event, as well as being the primary sailing activity undertaken at British universities.
Through the RYA 18+ Team Racing Training Programme the door to this exciting world could be opened to you.
Unlike in normal fleet racing where the aim of the game is to finish first past the post, team racing involves teams of six sailors in three boats going head-to-head against another team of three boats to try to get the best overall points score for the team.
As a result it is a true test of a crews' boat handling skills, decision-making abilities and tactical nous.
To develop this activity the RYA runs a three-part programme open to sailors aged 18 and over with the aims of enabling sailors to participate effectively on the UK Open and University Team Racing circuits, to develop and strengthen the skills required to compete at the top national and international level and to select teams to represent RYA 18+ Team Racing teams for national and international events.
Stage One of the programme is Autumn Training, designed to provide fast conversion for those whose background is mainly fleet racing or those with team racing backgrounds who seek to develop their skills.
The Autumn Training takes place from 9 ? 11 September in Oxford and the deadline to apply for a place on the course is Wednesday 26 August.
Stage Two of the programme is Development Training to provide intensive training for those who are currently participating in UK Open and / or university team racing. This training will be used to select 24 sailors for stage three.
The Development Training takes place on 18-19 December at Bough Beech, Kent and the deadline to apply for a place at the training is Wednesday 9 December.
Stage Three is selection for the RYA Selected Team Race Training, to enhance the skills of the best team racers to improve their competition performance.
This training will be used to select the RYA 18+ Team, which will receive automatic entry to the RYA National Team Racing Championships, The Wilson Trophy and other appropriate international events.
The selected training takes place on 23-24 January 2010 and 27-28 February 2010 and is by invitation only.
In 2007 RYA Team GBR were crowned Under 21 World Team Racing champions while one of Britain's senior representative teams claimed Open silver. At the 2009 Worlds in Australia earlier this year the Under 21s – all sailors from West Kirby Youth ? won bronze.
To get involved in RYA 18+ Team Racing visit www.rya.org.uk/racing and follow the links to Team Racing.
---
Please note that due to a lack of numbers stage one on the 9th-11th September has been cancelled. Candidates are advised to apply for stage 2 on the 18/19th December 2009.