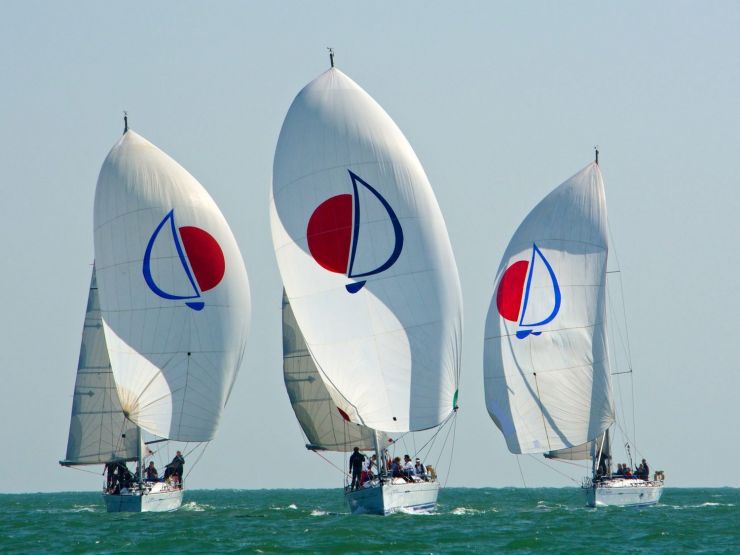 Over 180 student sailors, in 23 teams, from 15 British Universities – Bristol, Cambridge, Cardiff, Durham, Exeter, Glasgow, Imperial, Loughborough, Newcastle, Oxford, Plymouth, Portsmouth, Southampton, Southampton Solent and Strathclyde – boarded Sunsail F40s at Port Solent on Sunday evening last week. A great week's sailing, in a good variety of conditions, followed.
Alice Courage, with her Southampton Solent Black team, finished the Championship as leading female helm, with three bullets and bronze on the podium, having won the long inshore race to take the Jim Saltonstall Teapot.
Craig Dibb helmed Plymouth Pink to 2nd overall.
The 2014 BUCS-BUSA Yachting Champions are James Wilkie and Southampton Red.
Medals, and for the top eight teams, BUCS points were earned.