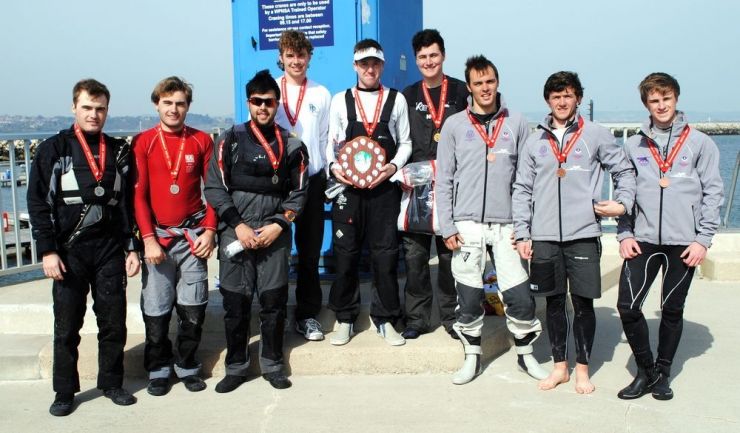 The annual round of British student sailing championships – team, match and yacht racing – started last weekend with the British Universities and Colleges Sport (BUCS) Match Racing Championships 2014, organised by British Universities' Sailing Association (BUSA), in conjunction with the Royal Yachting Association (RYA).
Fourteen teams, representing Bristol, Dundee, Durham, Exeter, Loughborough, Newcastle, Portsmouth, Solent (2), Southampton (3), Surrey and York, raced over three days on Portland Harbour at Weymouth & Portland National Sailing Academy in the RYAs fleet of Elliott 6m yachts.
Last year's winners, Philip Bendon, Bruno Van Dyke and Chris Tiernan were back and led the event throughout to become BUCS-BUSA Match Racing Champions 2014.
See full Report with photos and Results