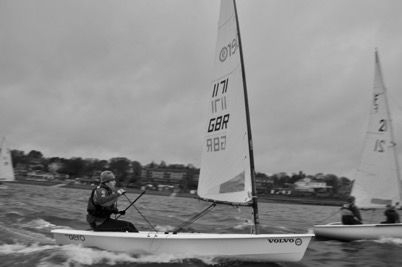 This past weekend Dundee University Sailing Club hosted the Scottish Student Sailing Fleet Racing Championships at the Royal Tay Yacht Club - Sailing in Dundee Scotland. This was the first edition of fleets in recent years – and we are happy to say it was a success!
Coordinated by Hamish Taylor, SSS Dinghy Captain, and Ross McGlennon, SSS Keelboat captain, both third-year students at the University of Dundee, the event saw sailors from UHI, St Andrews, Glasgow, Dundee and Strathclyde participate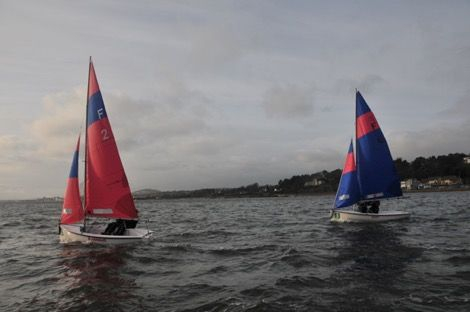 Though the first day was very breezy and there were many, many capsizes - 4 races were completed by most sailors. Everyone found comfort in a class Burns Supper and got warmed up dancing a ceilidh before heading to Club T for one last boogie!
On the second day the wind had died down a little, just enough to make for a good sailing day with another 5 races sailed and a beautiful sunset on the Tay to end it all.
A few words recapping the even from SSS Dinghy Captain Hamish Taylor:
"On the rather blustery morning of Saturday 25th of January, sailors arrived at Royal Tay Yacht Club just outside of Dundee to attend the Scottish Student Sailing Fleet Racing Championships. This event was hosted by Dundee University Sailing Club with help from Royal Tay Yacht Club (RTYC).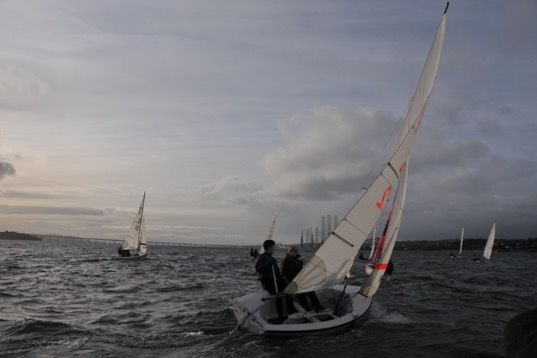 Race 1 was started just after 10:30am to kick off the regatta. Two races were had before a much-needed break for lunch and chance to warm up for the majority of sailors who had gone swimming due to the gusty, 25 knot breeze. Races 1 and 2 were both won by Ffinlo Wight of the University of St. Andrews.
After the break, the fleet completed two short-course races were completed to round up the days races. Both of which also won by Ffinlo Wright.
On the Saturday evening DUSC hosted a fantastic traditional burns supper followed by a ceilidh at the Queens hotel. After an address to the haggis, toast to lassies and a return, everyone was served the classic haggis, neeps and tatties. It wasn't long until food was over, the band started playing and the sailors began to ceilidh the night away.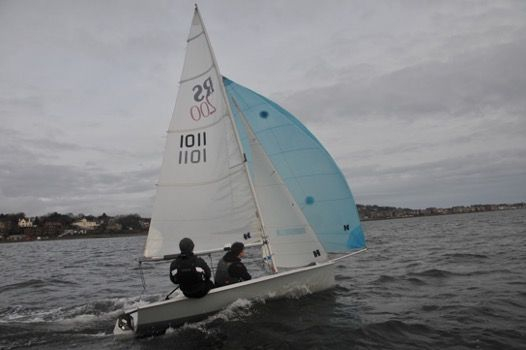 The morning of day 2 began with three quick races in similar wind conditions. Races 5 and 6 were, again, won by Ffinlo Wright with race 7 taken by William Barton of the University of Dundee. The afternoon then consisted of two short races to finish off the series with 9 races. The final two races were both won by Ffinlo Wright.
The top three at the end of the weekend was Ffinlo Wright (UoStA) – 1st, Joe Penhaul-Smith (UHI) – 2nd and William Barton (UoD) – 3rd."
Congratulations to all participants for facing the cold Scottish winter winds this weekend and to University of St Andrews Sailing Club's very own Dinghy Team Captain Ffinlo Wright for winning the Championship in his RS Aero!