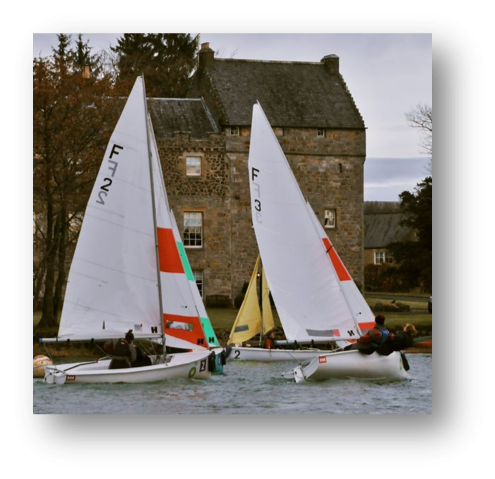 On Saturday 9th of November 2019, five teams arrived at the Clyde Dinghy Section at Bardowie Loch just outside of Milngavie, Glasgow to attend the Scottish Student Sailing Women's Championships. The event was hosted by Strathclyde University Sailing Club and around 20 helpers from the university volunteered to help the event run smoothly with James Logan overseeing the event as the Principle Race Officer.

A cold day with light, but sailable winds saw the first start after 9:30am. The five teams consisted of EdinBRA, Galsgow, the Strath Sirens, Knotty but Nice (Dundee University) and No Buoys Allowed (St Andrews University). After the first round of 10 races, EdinBRA was in a convincing lead having won 100% of the races, followed by No Buoys Allowed on 75%, Strath Sirens on 50%, Knotty but Nice on 25% before Galsgow. During the day the kitchen team did a fantastic job of keeping the competitors, helpers and four umpires warm with hot drinks, toasties and soup. The day ended with each team completing 4 races in total and EdinBRA remained in the lead.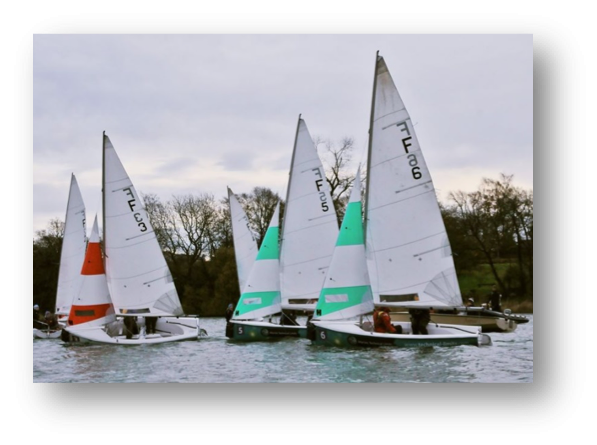 The wind dying completely off after 3pm meant there was ample time for everyone to get ready for the event ceilidh. Strathclyde partnered with the Drygate Brewing Company who provided a fantastic venue and the band made the event great fun for all. After the ceilidh it was off to Bamboo for anyone wanting to keep dancing!
The lack of wind on Sunday brought a close to the event at around midday. After everyone loaded up on toasties, it was time for the teams to head home. The finishing results saw EdinBRA in 1st place with 87.5% wins, No Buoys Allowed in 2nd separated by just 3 points after also achieving 87.5% wins, 3rd place to the Strath Sirens on 50%, Knotty but Nice clinched 4th place on points with 12.5% and then followed by Galsgow on 12.5%.