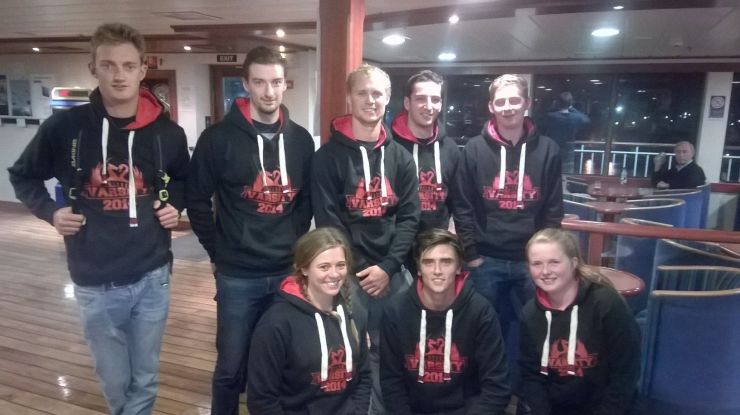 The Student Yachting World Cup (SYWoC) is back in La Rochelle for 2014. Three British teams – representing Wales, Scotland and England – are setting out for the 34th edition of SYWoC. The event, organized every year in France by students for students, will be sailed in Grand Surprise boats from the 15th to the 22nd of October. Student teams from Southampton, Strathclyde and Cardiff Universities will compete against teams from around a dozen countries.
British teams – one per country – qualified at the annual BUCS/BUSA National Yachting Championships held in April on the Solent.
For Annabel Vose & Kate Devereux of Southampton and Ali Morrish & Theo Hoole of Strathclyde, in particular, there is a real sense of unfinished business after their strong performances in 2013. Southampton finished just off the podium last year, and Strathclyde was eventually in 6th, although they had been in the top five most of the way.
See Preview.
Featured image: Cardiff Yniversity on the ferry for France © Emily Wiltshire