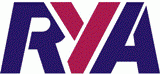 UPDATED SELECTION PROCESS NOW ON DOCUMENTS PAGE AND BELOW.
DEADLINE: 31ST JULY!
---
Trial dates announced for 2009 ISAF Team Racing Worlds
The chance to represent RYA Team GBR at the 2009 ISAF World Team Racing Championships is now open after the confirmation of trial dates for selection.
RYA Team GBR enjoyed great success at the 2007 Championships in Spain, team GBR3 taking the inaugural Under 21 World title while team GBR2 also claimed overall silver.
The 2009 ISAF Team Racing World Championships will be held at the Royal Freshwater Bay Yacht Club and the South of Perth Yacht Club in Perth, Western Australia from the 31 January to the 8 February.
And anyone wishing to be considered for selection must attend at least one of two training dates on 6-7 September and/or 20-21 September before an invitation-only selection event on 27-28 September.
All events will take place at Queen Mary Sailing Club (Staines, London) in Feva dinghies.
All selection procedure and application information can be found at www.rya.org.uk
Meanwhile, the RYA will be running a pre-University training camp at Farmoor, Oxford on 24-26 September to teach some of the skills necessary for team racing.
This training is for anyone who is about to start University, who wants to get a head start for university team selections early in the first term. Deadline for entries in 22 August and further information can be found at www.rya.org.uk