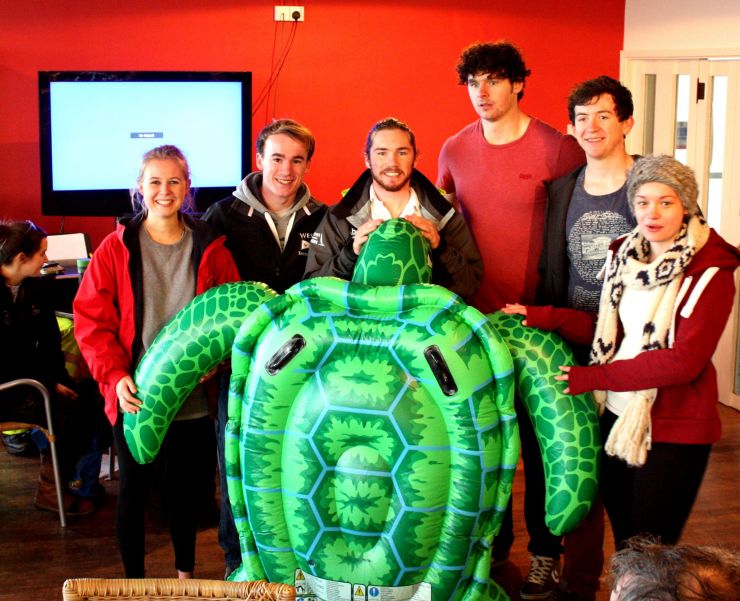 The Warwick Turtle, a long-standing favourite in the British student team racing calendar, missed a year last year. It is back with a flourish. They claim to have "Excellent Sailing, Excellent Organising and Excellent Socials", and, with very challenging weather, they seem to have got a great result. Commodore, Millie Craker-Horton and her team (rumour has it that they have thawed out since), working with Draycote Water SC and the restaurateurs and clubs of Leamington Spa, evidently pulled off a great weekend.
A hard fought final resulted in Southampton riding off on the Turtle, but, ever swift on the social media and impeccably polite, Oxford UYC responded: "Thanks @WarwickSailing for a great weekend!"
See Full Report by Becca Davidson, PR Sec, Warwick USC, together with photos from Tom Needham, Social Sec.