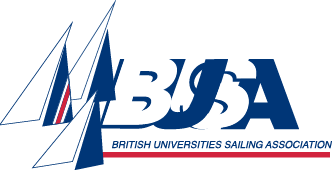 Calling university sailors: join a Focus Group on Thursday, 14 June in central London?
BUSA, with the support of the RYA, is looking to review all of the activity and support that it offers to its member clubs and student sailors.
To do this we will be running a focus group, hosted by former RYA Director of Racing, John Derbyshire, and RYA Coaching Development Manager, David Mellor.
Their aims will be to get as much information from you, the student body, as to what you think BUSA should be doing and what resources it should be helping to provide.
The day will be based at a location TBC, dependant on responses, in central London and will start at 1330, with the aim to be finished at 1700, so that most attendees should be able to get there and back in a day.
We are looking to get as wide a viewpoint as possible. This is not just about racing, or cruising, or training, but all of the above and as much more as we can cover. We would like as many different viewpoints as possible in attendance. We may be limited in space so please do not be offended if we can't accommodate you all.
It should be noted that this is not just for current USC committee members; anyone involved in any university sailing is welcome to volunteer. It should be noted that BUSA is unable to help with travel costs for this event.
Please fill in the following survey if you wish to attend.
The deadline is 12 noon this Friday 8th June. We will confirm invitations asap over the weekend.
Neil Marshall
Chair, BUSA

Jack Fenwick
RYA Keelboat Development Manager
NGB Representative on BUSA