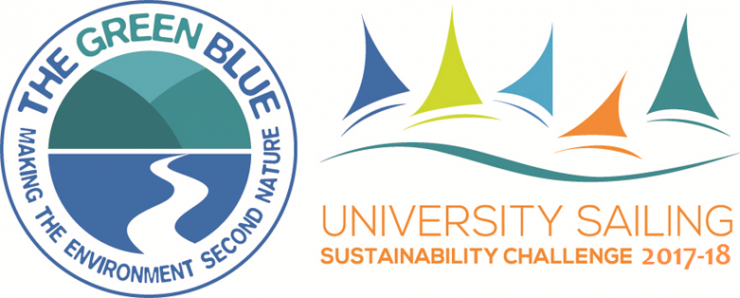 The University Sailing Sustainability Challenge is going into its third year. It offers USCs the opportunity to work with their club more closely towards a common aim and, also, provide USCs the chance of making an environmental difference to their immediate sailing environment and win prizes and certificates for their achievements. It involves USCs undertaking a number of set sustainable actions between October 1st 2017 and 19th February 2018. There is a Bronze, Silver and Gold Award level that can be achieved by your SC to take back to your Student Union with pride.
Rebekka Thomas, formerly Race Captain of York USC (in the year that York won the first Challenge, gaining the Gold award) and, last year, led Edinburgh USCs Challenge project as its Sustainability Officer (now Honorary Commodore). She has volunteered as the Challenge Coordinator and has sent an invitation to all Commodores today, attaching this Briefing Note.

For more information about Green Blue and the Challenge, have a look at the BUSA page on the University Sustainability Challenge or go straight to The Green Blue.
Any USC that may be interested in participating needs to be in touch with Rebekka as soon as possible.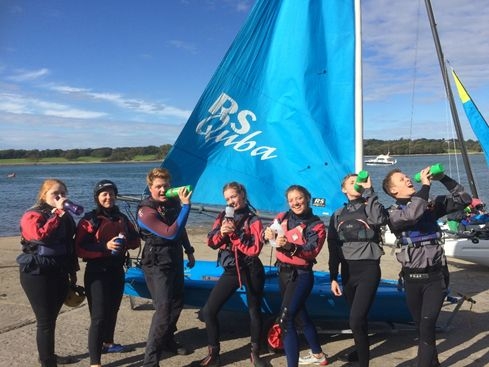 Bangor demonstrating their reusable water bottles
© Bangor University Sailing Club
Cardiff, Kent, Portsmouth, Plymouth, Edinburgh and Bangor took Gold in 2016-17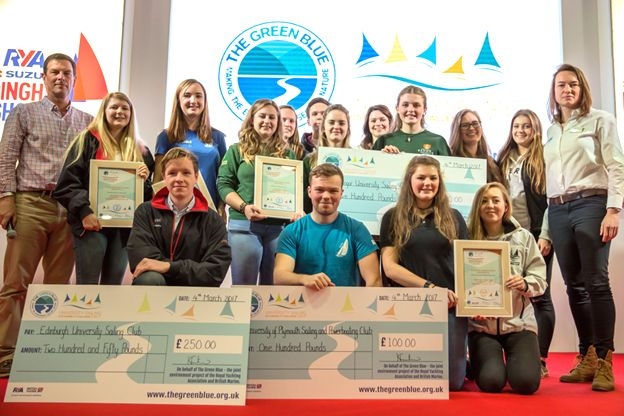 Prizes and Certificates awarded to the 2016-17 winners at the RYA Dinghy Show
by Kate Fotnam of The Green Blue and Peter Saxton, BUSA President
© Nick Dempsey Photography