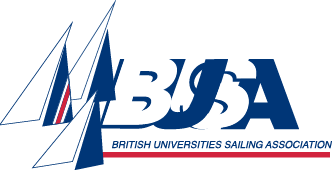 BUSA have agreed to help support three initiatives, led by Matt Whitfield, BUSA Captain and Harry Bowerman, BUSA Keelboat Officer.
Wilson Trophy
Etchelles Youth Trials
BUSA BKL Team
(1) BUSA will be competing at the Wilson Trophy 4-6 May at West Kirby.
If you wish to be selected for the BUSA team please fill out this form, and you will be considered for selection.
BUSA will part fund the event, with the cost to sailors being £50
DEADLINE: 16th March
Any questions please contact Matt Whitfield [or on: 07740 363 758
or via FB]
(2 BUSA will be entering a team for the Etchelles Youth Trials on the the 24th and 25th of March. Each year a number of teams at the trails will be selected to join the Royal London Etchelles Youth Academy, each team within the academy will receive a fully funded Etchelles campaign for the season. The events will be based in Cowes. To be eligible for the BUSA team you must be currently be enrolled in university and under the age of 25 at the trials. If you are interested please fill the attached form out before the end of February.
If you have any questions please contact Harry Bowerman, [or by phone: 07450 682 030 or via FB],.
(3) BUSA will be sending a team to the Bristish Keelboat League (BKL) in various locations.
If you wish to be part of the team please apply with this form.
BUSA will be part funding the event with a £20 donation per sailor.
Note: BUSA will not be sending a team to all events listed.
DEADLINE: Final Deadline 1st May, however, if an event is already fully subscribed then the team will be decided earlier. Apply early if applying for any event in June.
Any questions please contact Matt Whitfield [or on: 07740 363 758 or via FB]