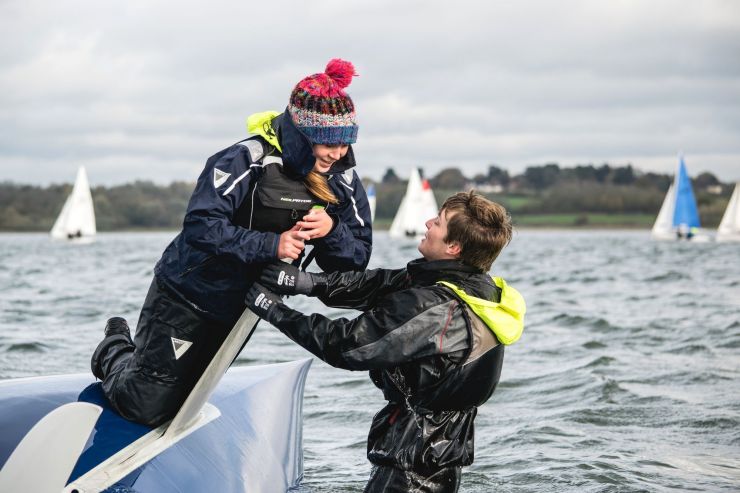 "….fun weekend of racing and socialising…..racing against some of the best sailors on the circuit…..good way of meeting old friends and introducing freshers to uni sailing….very tactical…..enjoyed competing against the top sailors from every uni……many faces that I have known since I was 8…….social side is really cool….one of the most memorable and enjoyable sailing events I have done…… can't wait for next year's…….happy we got the opportunity to send an all-women's team as it was a very supportive atmosphere, within and outside the team, and it gave us the chance to really prove ourselves……social side was brilliant…….my first BUSA event, and it didn't disappoint……loving the tactical side of the long beats and runs……some highly competitive and tricky races…..brilliant event to kickstart the year……. here's to another great year of sailing!....."

This was the BUCS Fleet Racing Championships 2017 at Draycote Water SC, hosted by the University of Warwick Sailing Club over the first wekend of November.
See the Report with pictures. Also on Yachts & Yachting.
A particular acknowledgement of the work of Joshua East of Swansea, who took a fine gallery of photos. © JJRE Photos.

For information about the Championships, see the Championship page.