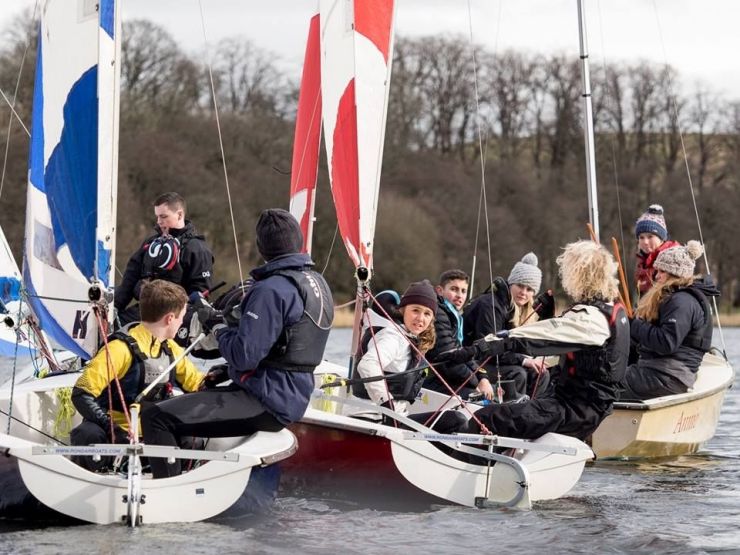 See the Report on the intense competition through the 2016-17 Qualifiers, Scottish Leagues and Playoffs and preview for next week's Finals.

The BUCS/BUSA Finals will be held at West Kirby SC from 4 to 6 April, hosted by the University of Manchester.
So, will Cambridge set a record by winning a fourth consecutive Championship? Will it be one of the other leaders from the Qualifiers - Exeter, Glasgow, Newcastle or Southampton – to take the Trophy? Or maybe, Loughborough, boosted by its win at the Playoffs, or one of the several other universities that successfully qualified, will rise to the challenge at West Kirby. Will Trinity Dublin, leading Irish universities after 11 years, stir the pot?
The teams successfully through to Finals are: Bath Black, Bristol Red, Cambridge Blue, Black & Purple, Durham Purple, Edinburgh Blue, Exeter Blue & Black, Glasgow Blue & Pink, Imperial Blue, Leeds Green, Liverpool Red, London White & Purple, Loughborough Purple, Manchester Purple, Newcastle Blue, Oxford Black, Plymouth White, Southampton Purple, Green & White, Strathclyde Blue, Swansea Green, Trinity Dublin and Warwick Black. Trinity Dublin won this year's Irish Intervarsities.
Follow the Finals:
The official BUSA Championship page for all Notices and documentation.
Live Results and other information will be posted on the Ksail website. :
Follow the event on BUSA Sailing Facebook: and on twitter: @BUSAsailing
Photo Galleries from the Qualifiers and Playoffs:
BUSA Sailing Facebook galleries for Qualifiers and League 3.
BUSA Team Racing Playoffs 2017 on Scottish Student Sailing